Samsung Galaxy Reverb
Info Photos News Forum 2 Reviews 4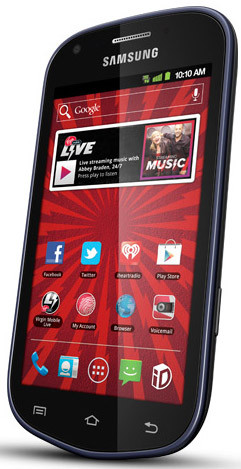 Virgin Mobile USA today announced that the Samsung Galaxy Reverb may now be preordered from its web site. The Reverb costs $249.99, but does not require a contract. Virgin expects the Reverb will ship on or about September 19. The Reverb runs Android 4.0, has a 4-inch touch display, and a 5-megapixel camera.
---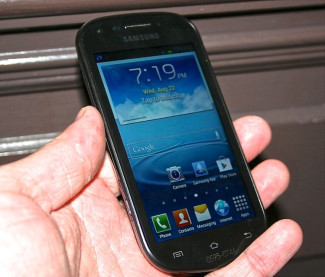 Samsung introduced a handful of new phones for Virgin Mobile USA and Boost Mobile, including some unique Galaxy-class devices. Here are our first impressions.
---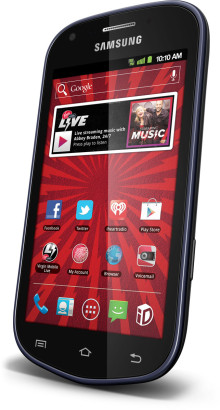 Virgn Mobile USA today announced its first Galaxy-class device from Samsung, the Galaxy Reverb. The Reverb runs Android 4.0 Ice Cream Sandwich and has a 4-inch display, 5-megapixel main camera, 1.3-megapixel user-facing camera, and a 1.4GHz processor. Other features include Bluetooth 4.0, support for 64GB microSD cards, Wi-Fi, and GPS. It will be available in September for $249.99, but preorders start August 29.
---