Headphone Jack (3.5mm)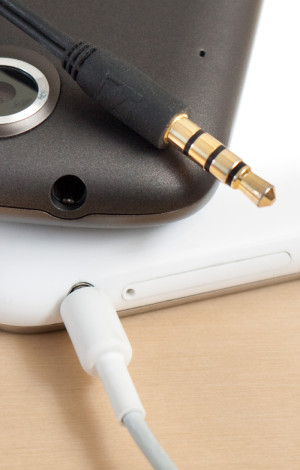 A small round connector for accepting the pin-shaped plug from a standard pair of wired music headphones and/or headset with microphone.

Older phones used a smaller 2.5mm jack for phone headsets.

See: 2.5mm Headset Jack

Either size can support stereo sound and/or a microphone, depending on the number of separate connector rings on the plug or jack. Essentially all phones with a 3.5mm jack support a microphone via this connector as well, for phone calls.

3.5mm refers to the approximate diameter of the connector. 2.5 and 3.5 mm connectors look very similar, differing only in size.