Review: LG myTouch Q for T-Mobile
Form Basics Extras Wrap-Up Comments
Is It Your Type? Body The Three S's
Dec 6, 2011, 1:01 PM by Eric M. Zeman @zeman_e
updated Dec 9, 2011, 9:45 PM
T-Mobile gave LG a shot at designing the carrier's next myTouch-branded smartphone and the result is the Q. This sideways slider is appealing and has a solid spec sheet, but one critical flaw throws a wrench into the works.
AD article continues below...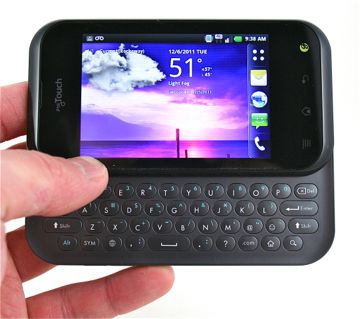 T-Mobile paired up with LG to develop the myTouch Q, a sideways slider that offers a full QWERTY keyboard for messaging and Android 2.3 Gingerbread. Add to that a 5-megapixel camera, 1GHz, and support for T-Mobile's HSPA+ data network, and you have all the ingredients for a successful smartphone. Was LG able to get the recipe right?
No messages