Review: Samsung Captivate Glide for AT&T
Form Basics Extras Wrap-up Comments 2
The Samsung Captivate Glide for AT&T is one of the best all-around devices I have tested in recent memory. Sure, it has a few foibles here and there, but it scores high marks on all the basics and then some. It is comfortable to hold and use, it makes good calls and offers good data speeds, the screen looks great, the camera and other media software excel, and the user interface is easy to manage.
Obviously, the big draw of the Captivate Glide is the QWERTY keyboard. While it's not for me, those who prefer the sideways slide-out QWERTY form factor can add the Captivate Glide to their holiday wish list this year, because it's sure to make some people jolly ol' souls.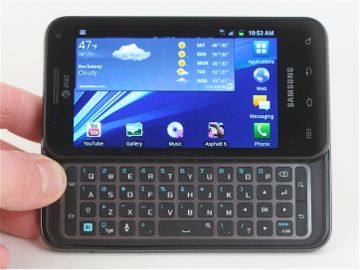 AD article continues below...