Sprint First With Megapixel Camera Phone
Article Comments 96
Jul 8, 2004, 8:29 AM by (staff)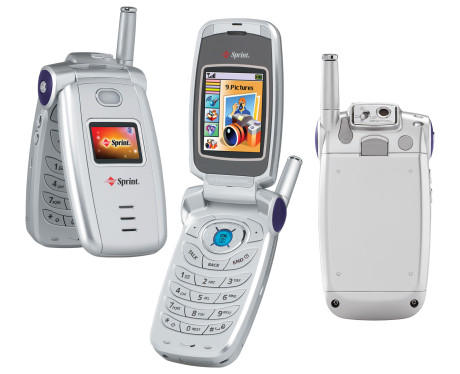 Sprint today announced availability of the Audiovox PM-8920, the first megapixel-resolution camera phone released in the United States. The 1.3 megapixel camera is complemented by an LED flash and a macro switch for close-up shots. Dual TFT displays each support 260,000 colors. The PM-8920 is manufactured by Curitel, distributed by Audiovox, and branded by Sprint. The phone is available now for $150 after rebates.
VERIZON IS 1st WITH MP PHONE
Actually verizon had the vx7000 out before this phone so they really arent 1st
Where does it say that the LGVX7000 is has a megapixel camera? Phonescoop doesn't list it's "megapixelness" under it's specs...
The VX-7000 is not megapixel, it's VGA.

VGA is 640 x 480 pixels, which works out to 0.3 "megapixels".
Where can you get this phone?
Where is this phone?
The link on Sprint's website still does not work. Hopefully I can play with one soon 😁
I work at RadioShack, and a memo yesterday stated that we would be carrying the phone. So make sure you check http://www.radioshack.com for store availability. I think we'll have it within the next week or two.
The press release said Sprint Stores should have it.
The phone just came into Radio Shack today
Curitel.
Well, I was excited until I saw the word "Curitel".
muchdrama said:
Well, I was excited until I saw the word "Curitel".
No kidding. How I long for the days of the Toshiba-built Audiovox phones. At least they were reliable. The Thera was cool.