MetroPCS Launches First LTE Smartphone
Article Comments 6
Feb 9, 2011, 8:00 AM by Rich Brome @rbrome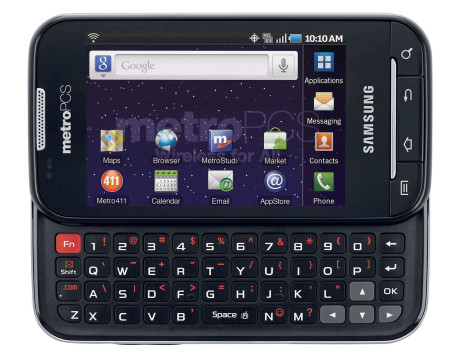 MetroPCS this week will start selling the world's first commercially-available LTE 4G smartphone, the Samsung Galaxy Indulge. The Galaxy Indulge is powered by Android 2.2 and sports a slide-out text keyboard. A 1 GHz processor, 3-megapixel auto-focus camera, and 3.5-inch touch screen. A 4 GB memory card is included and the phone supports cards up to 32 GB. The Galaxy Indulge will be available by the end of this week for $399 with no contract and unlimited usage plans starting at $50/month. MetroPCS was also first to market with an LTE phone of any type in late 2010 with the Samsung Craft.
source: MetroPCS / Samsung Mobile
A not-so-Epic 4G?
That's what it looks like to me...
Very cool
This is nice. I know they have a mutual roaming pact with Leap, but it would be nice to see them complete the acquisition and perhaps grab a few mom and pops like Core or Cellular South.
Can't Wait
$400 is still too much for me, but as they get more 4G phones the price point will go to something I can tolerate. Way to go Metro!
$400 is actually a really good price for a phone like this. It's expensive for metroPCS, but only because they've never had a phone remotely this high-end before.

If you compare phone + plan cost, over two years, you may save money compared to a si...
(continues)
Good for them
At least thing time they're not wasting our time with a silly BREW phone.