Review: HTC Inspire 4G
Form Basics Extras Wrap-Up Comments 5
Is It Your Type? Body The Three S's
Feb 2, 2011, 5:32 PM by Eric M. Zeman
Phone Scoop takes AT&T's first "4G" phone for a whirl. While the hardware and system performance impress, does the Inspire's mobile broadband prowess live up to the "4G" marketing hype?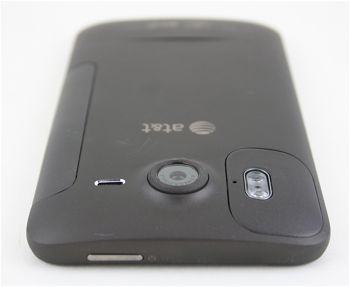 Whether or not you want to define AT&T's HSPA+ network as 4G, the HTC Inspire 4G is the first device for AT&T to bear the "4G" designation. Even without the 4G moniker, the Inspire is an inspiring device for Android lovers.
after the htc evo
all new phones now looks like the thc evo.. whether htc, samsung or lg or motorola they all look the same now.. hahaha
Actually, I think we can thank the HD2 for that form factor 😁 after that, most phones have the 4.3" screen.
Yeah.... but the Inspire is a much nicer phone and on a much better network. I dont care about the front facing camera. Im getting the 4G speeds in Houston and love it. the 4G network is much bigger than Sprints 4G network here.
HSPA+ vs HSPA+ w backhual
As phonescoop has pointed out 4G is not yet perfect and is not available in most parts of the country. One additional problem that at&t has is that they have updated their HSPA towers to HSPA+ but are still implementing backhaul to the majority of these towers. Without the backhaul the upgrade to + will not have much of an increase in speed (if any). That means that even though the software from the tower tells the phone that it's on + most places might actually be running regular HSPA speeds. As he said in the article that can still be 5mbps or better, which can compete with or beat sprint's wimax. The down side is that HSPA can also be as low as 1mbps which is down with Verizon (yes there 3G because they do not have 4g on any phone at this...
(continues)