LG Delivers Axis to Alltel
Article Comments 7
Jan 13, 2011, 11:34 AM by Eric M. Zeman
updated Jan 13, 2011, 11:37 AM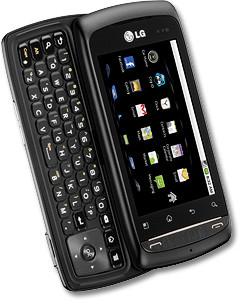 Alltel and LG today announced the Axis, a rebadged version of the Ally/Apex. It runs Android 2.1 smartphone and features a slide-out QWERTY keyboard, 3.2 megapixel camera with video capture and five customizable home screens. Alltel also notes that the Axis has Wi-Fi and Bluetooth. It is available starting today for $89.99 after rebates.
What markets does Alltel serve now?
I thought they were bought out by VZ.
They were. And AT&T got what Verizon couldn't keep. Making phones for Alltel is the biggest waste of time and money (aside from WiMax). Anyone that buys an Alltel phone is throwing money in the wind.
LOL
Is this part of Bush's Axis of evil? 🤣