Motorola Droid 2 Goes Global
Article Comments 11
Nov 9, 2010, 7:44 AM by Philip Berne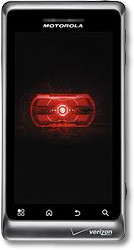 Verizon Wireless is now offering a global version of the Motorola Droid 2, which includes quad-band GSM support, and tri-band HSPA. The phone also gets a 1.2 GHz processor, a first on available smartphones, and an upgrade over the Droid 2. The Droid 2 Global is available now on Verizon's Web site for $300, and buyers can get a $100 mail-in rebate in the form of a debit card. The phone is available in black or white (sorry, no R2-D2 on this one).
Droid Pro vs. Droid 2
I just ordered the Droid Pro (pre-sale started today). The confirmation email said it will ship tomorrow (Nov 10). Right after I hit return on my order, I discovered that VZW is now offering the Droid 2 with global capabilities. Gee whiz! I've been waiting months for a Droid with GSM. Should I have purchased the Droid 2 instead?
Just cancel your order per VZW worry-free guarantee, you can exchnage within 30 days 1 time.
Go for the Droid Global. insert a tmobile sim with data active and see what happens, might actually get 3G but for sure EDGE. i was just wondering showing that phone to my wife yesterday but we have tmobile and are happy where we are right now so this...
(continues)
Droid Pro will have the much better keyboard between the two.

Droid2 will have better screen

It really comes to formfactor. You won't notice a .2ghz difference, especially since the smaller screen on the Pro should make it faster