Review: LG Quantum
Form Basics Extras Wrap-Up Comments
Is It Your Type? Body The Three S's Touch
Nov 23, 2010, 2:54 PM by Eric M. Zeman
LG's first Windows Phone 7 device is the Quantum, which comes out swinging with a QWERTY keyboard and solid build quality. Is there enough to set it apart from the other WP7 devices?
Advertisements article continues below...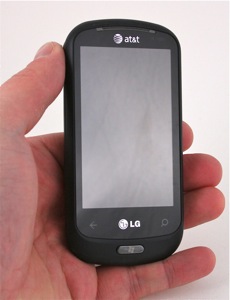 The LG Quantum is one of the few Windows Phone 7 devices to have a physical keyboard. As with its other smartphones, however, LG takes a decidedly feature phone approach to the Quantum. Did LG go far enough in shedding its feature phone funk to attract the more sophisticated smartphone crowd?
No messages