Review: Samsung Continuum
Form Basics Extras Video Tour Wrap-Up Comments 3
Menus Calls / Contacts Messaging Social Networking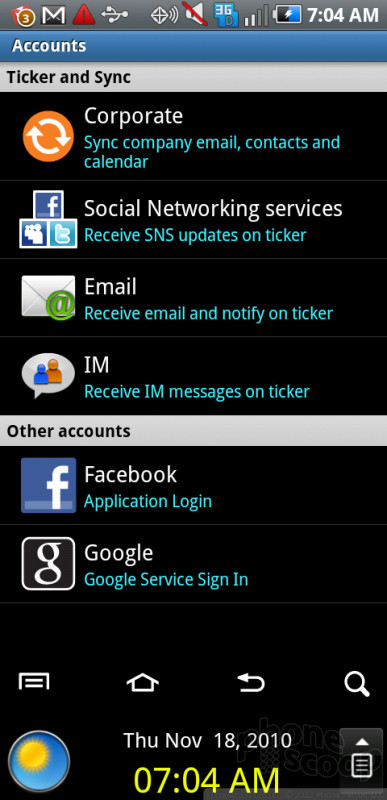 For social networking fans, the Continuum comes with the official Facebook app and Twidroyd. Twidroyd is an okay app, but I prefer the official Twitter client, which is available as a free download from the Android app market. When you tap a Twitter message in the ticker, however, you're always taken to Twidroyd, even if you have Twitter installed.
I wish the ticker allowed for better customization of which messages it will display from my social sites. Even though the ticker settings menu seems to suggest you can choose to receive only direct messages from Twitter, in practice I found it was all or nothing. I'd like to see @ mentions and DMs, but if Twitter is going to clog up the ticker with every single tweet, that ticker quickly becomes a nuisance.
Advertisements article continues below...