Review: HTC HD7
Form Basics Extras Video Tour Wrap-Up Comments 2
Is It Your Type Body The Three S's Touch
Screen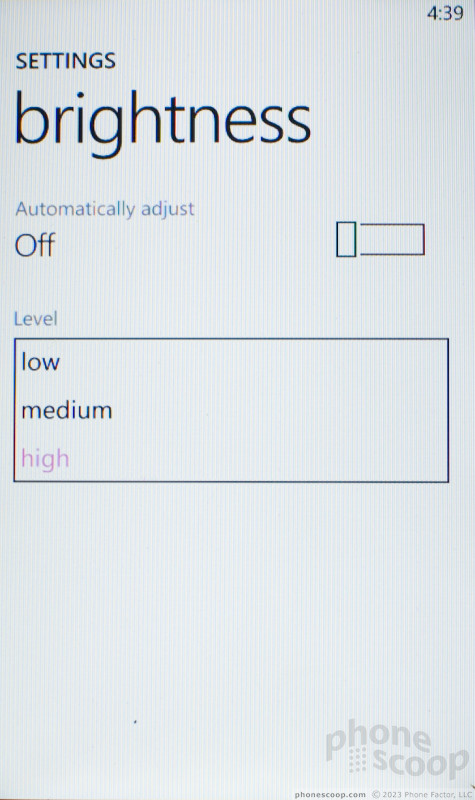 Whether or not you think you need a screen as large as the 4.3-inch LCD display on the HTC HD7, it's hard not to smile when the phone lights up. The display is big, but it's also very sharp, and pictures and text look fantastic. Windows Phone 7's interface brings out the best in this display. The screen is 800 x 480 pixels, the same as all the other WP7 devices, but it doesn't seem blown up or pixelated. Outdoors, the screen is destroyed by bright sunlight. It was very difficult to see the HD7's interface or camera viewfinder with the sun shining bright. It wasn't invisible, but I had to squint or shade the phone with my hand.
Sound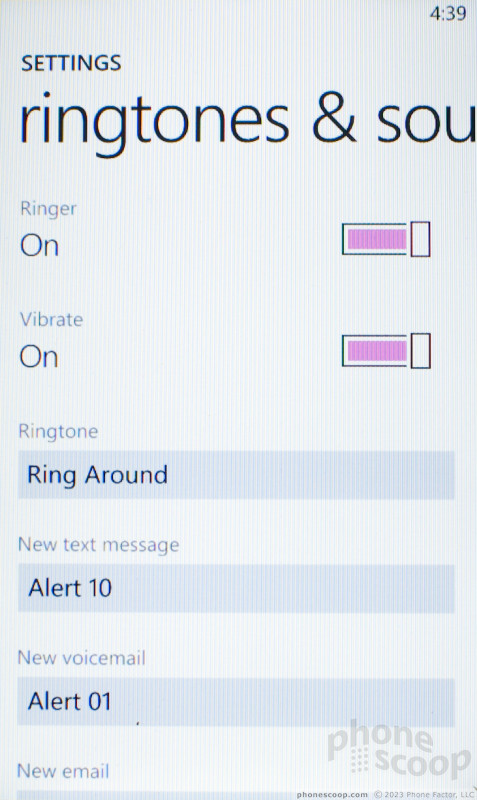 Advertisements article continues below...
Sound quality on the HTC HD7 was good, but it could have been better. The earpiece could get plenty loud, but voices sometimes had a static and a digital humming quality to them. On their end, my callers reported more sound problems, a fuzziness that occasionally forced me to repeat myself. It wasn't fatal, but I've heard much better.
The stereo speakers on the HTC HD7 are a huge letdown. I was hoping for enough volume to be able to watch a video on the phone without needing to use my earbuds. But I could hardly hear the dialogue with the phone held near my head, let alone sitting three feet away on a desk. I tested the phone with Netflix videos and my own MP4 video files. At best, the sound was audible but fuzzy. At worst, the speakers seemed useless. HTC offers a sound enhancement app as a free download, which offers so-called Dolby Mobile and SRS Enhancement options, but neither of these improved the sound, they simply widened the stereo effect and changed the tone a bit. Perhaps HTC was worried about cannibalizing sales of the HTC Surround, which has a set of slide-out speakers?
Signal
Signal strength on the HTC HD7 also needs improvement. The phone dropped my network connection a few times, both my Wi-Fi signal and the T-Mobile network signal. This caused some interruptions in streaming video playback over Netflix, and I lost a couple calls in my test period, as well. Usually the phone held a solid three bars of service, which always meant I had a steady network connection for Web browsing and email. But it could be unreliable.
Battery
Battery life on the HTC HD7 was okay, but the phone won't win any awards for longevity. I pulled the phone away from the charger just before work at 8:30 AM, and by 6 PM I was getting power warning. With some frugal usage, hitting the camera or the GPS a little less, I could get through a full day, but this phone will need to be charged every night, or you'll wake up with a useless slab of HTC drywall on your bedside table in the morning.