Review: Samsung Transform
Form Basics Extras Video Tour Wrap-Up Comments 2
Is It Your Type Body The Three S's Touch
Oct 19, 2010, 2:37 PM by Philip Berne
The Samsung Transform offers the new Sprint ID features in a slider package. Will Sprint ID on the Transform change your world?
AD article continues below...
Is It Your Type?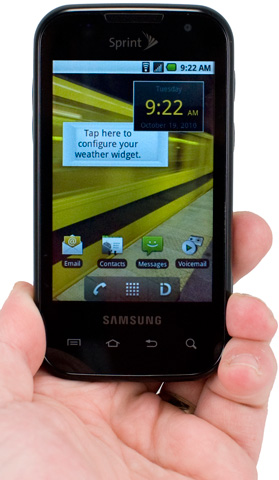 The Samsung Transform offers a large sliding keyboard and the new Sprint ID app pack feature to help new users transition smoothly into the smartphone world. With lifestyle packs for home life and working out, plus branded packs from EA and Yahoo (plus more on the way), will the Transform turn quick messaging users into smartphone experts?
Static button hard reset?
Does anyone know how to do a hard reset with the static button(volume+power etc) Not the software based factory reset?
Sprint ID
Apparently you can pick and choose what parts of the ID packs you want to keep, so that should keep your phone from being full of bloatware.

I am rather concerned that the My ID function, which is pre-installed and cannot be removed, may drain the battery. I guess we'll see.