Review: Cricket MSGM8 II
Form Basics Extras Video Tour Wrap-Up Comments 1
Is It Your Type Body The Three S's
Sep 23, 2010, 8:19 PM by Philip Berne
The Cricket MSGM8 II is an inexpensive phone with a full QWERTY keyboard. Does it make too many sacrifices to cut costs?
AD article continues below...
Is It Your Type?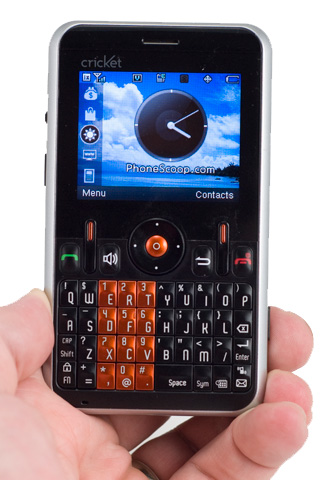 The Cricket MSGM8 II, one of the first phones on the U.S. market from Chinese manufacturer ZTE, is a super-simple QWERTY phone available at a bargain price without a contract from Cricket. The phone is aimed at basic calling and texting users, but it does have a scant few extras thrown in, to boot.
I dig it--
--simple, direct & usable.