Review: Nokia 3220
Form Function - Basics Function - Extras Wrap-up
Camera Pictures and Videos Browse / Customize Other
Browser
Setting up the browser is not as simple as it should be, despite the fact that sending the settings from Nokia USA's website worked flawlessly. The problem is once the settings have been saved, they are not actually activated, nor are you prompted to activate them. After attempting to access a number of websites and failing, a trip through the settings menu and interpreting a number of vague options was necessary to get the profile working.
Once working, the browser was quite speedy, both downloading and rendering sites at a more than acceptable pace. This is partly due to EDGE, no doubt, but also must be attributed to the browser itself. The low resolution screen makes browsing a bit of a chore, but there is a small font setting to squeeze more into the small space.
Customization
The look of the interface can be changed by selecting different themes. Themes include colors, wallpapers, screensavers, menu colors and icons. In addition themes also include special ringtones and light patterns for the color LEDs behind the rubberized hand grips. Because of the limited resolution, all of the themes look a bit outdated, and also a bit too busy since so much is squeezed into a small screen.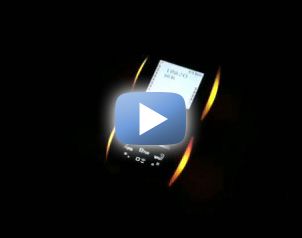 QuickTime format
File size: 2.2 MB
For best usability as well as looks, we had to choose a theme to start with then customize it with different wallpaper and menu color. You cannot create your own themes, however you can use pictures from the camera as custom wallpapers. You can also download additional themes, wallpapers and screensavers from Nokia and other mobile content providers.
Ringtones and alerts are limited to 16 tone midi files or Nokia's .amr full sound files. Not all carriers and download sites have .amr files, so to get a full music ringtone, you may need to use the voice recorder application on the phone to capture the song you want to play. It won't sound as good as a professionally produced ringer, but it will do. Alternatively there is software like Xingtone that will let you create an .amr file from a snippet of an .mp3 or .wav. Once created you'll need to either send it to your phone as an MMS friendly email or host it online for download.
The phone itself can be customized as well. The handset comes with a see-through removable cover and templates so you can insert your own pictures beneath the clear plastic. You can also buy a number of colored hand grips and covers for the phone. The 3220 uses Nokia's smart shell technology to integrate extra hardware into the shell.
An electronic payment shell will be available for the 3220 later, but a Wave Messaging fun shell is available now. It has a strip of LED lights and tilt sensors inside the shell which can be used for games or to create messages in dark spaces. As the phone is waved quickly back and forth, the LEDs change and spell out a message. We took a video of it to illustrate...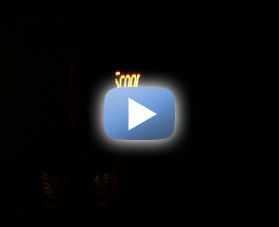 QuickTime format
File size: 242 KB
File Management
Memory for each type of data is managed from within that application. Contacts manages phone book and SIM memory. Gallery manages all multimedia files and Applications manages all Java downloads. Both the Gallery and Applications memory dialogs will display all available memory, since it is dynamically distributed, however it will only let you manage the type of files it is built to deal with.