Sprint Adds Pair of Samsung Clamshells
Article Comments 3
Sep 2, 2008, 11:00 AM by Eric M. Zeman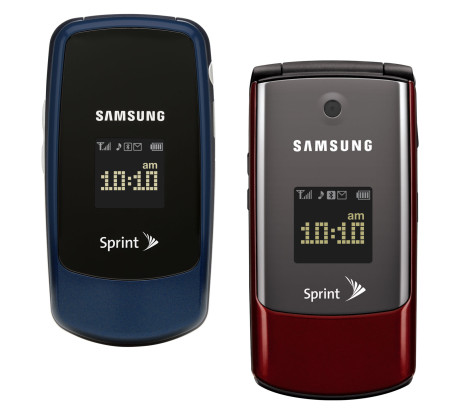 Today Sprint announced two new entry-level clamshells from Samsung. The M320 and M220 share many features, including Bluetooth, access to Sprint's Vision and messaging services, dual displays, and speakerphones.
M220: This phone comes in blue and has a 1.57-inch main display. It costs $30 after rebates and new agreement.
M320: The M320 comes in red, has a 1.38-inch display and adds a VGA camera to its feature list. It costs $20 after rebates and new agreement.
Seems Nice
Many times we here are into high tech or expensive phones, heck its what we like. But, there is a need for a good simple solid phone, no matter the carrier. Either one just needs a phone with no added stuff, or if one has a business which needs to provide phones for employees. These two seem to fit the bill, along with the new AT&T Samsung A-237 a few stories down from this one.
I have to agree with you here. I stopped in and checked out both phones. both phones are sleek. but I am mildly attracted to the M320. both are definitely good entry phones.