Review: Palm Pre
Form Basics Extras Videos Wrap Up Comments 53
Music Camera Pictures Browse/Customize App Catalog Extras
Camera
The Pre has a 3 megapixel camera with a flash, but no autofocus. It is, without doubt, the fastest performing camera I've ever seen on a mobile phone. Palm decided that this type of performance outweighed other factors (such as autofocus).
Unfortunately, the camera is similar to that of cameras we've seen on some other devices in its simplicity. There are no options to control how the camera takes pictures. The only adjustment you can make is to the flash, which can be set to on, off or auto. That's it. No white balance control, no exposure control, no zoom, nothing else. You can only point and shoot.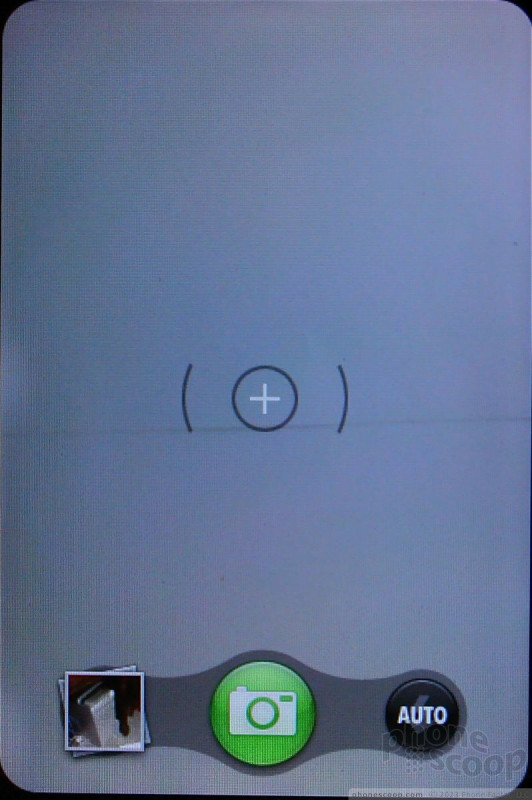 Advertisements article continues below...
Pictures capture and save nearly instantly. In an unscientific experiment, I was able to take 7 pictures within 10 seconds (no flash). That slowed down to 5 shots in 10 seconds with the flash firing each time. That's pretty darned good.
One odd behavior I noticed: many of today's camera phones allow you to send a picture as an MMS or email as soon as you've taken it. Not the Pre. It seems you have to exit the camera and enter the photo gallery to find that option. Speaking of which...
Gallery
The Pre's gallery works just fine. You can get to it either directly from the camera application or the main menu. It shows images in a grid view, and lets you sort between the photo roll and the wallpapers that are stored on the Pre. It's easy to navigate through your image library by scrolling up and down with your finger. You may also choose to load an image, and then scroll through the images one at a time by swiping your finger left or right.
From the gallery app, pictures can be sent as MMS, email, or included in an IM chat. You can also choose to upload them directly to Facebook or PhotoBucket. It's odd that there's no Flickr or Picasa support, at least that I could find.
You can zoom in and out by pinching a picture using two fingers, and you can assign pictures to contacts with ease. There are no photo-editing powers on the Pre itself; no cropping, no fun frames, no ability to insert text, nada.
Camera