CTIA Fall 2004
Part 1 Part 2 Comments 29
Sony Ericsson announced two new devices around the same time as the CTIA show: the J200 and T290.
Although the J200 is tri-band, it is designed as an entry-level phone for Asia only. It doesn't have basic features that American carriers would require, such as MMS.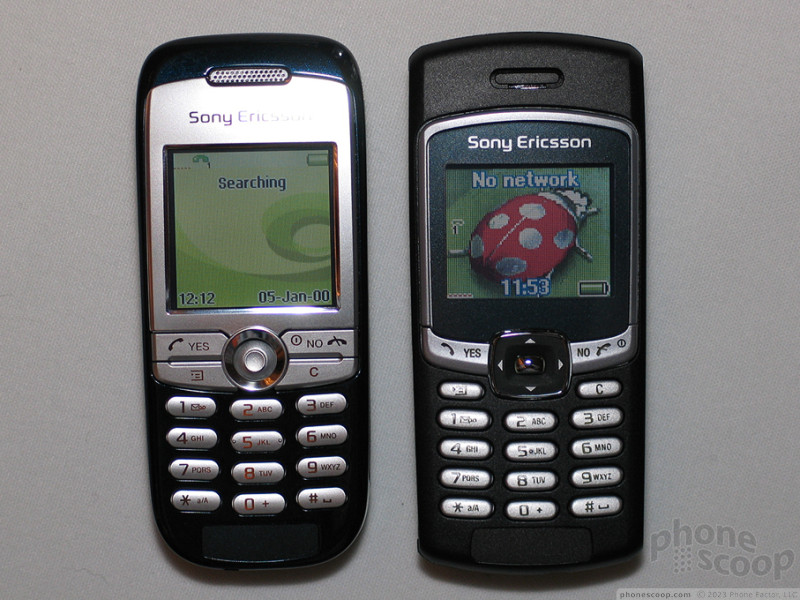 J200 (left) / T290 (right)
Advertisements article continues below...
The T290, or more specifically the T290a variant, will come to the U.S. as a replacement for the T237. But there aren't any feature differences compared to the T237. It's just a new color (black).
The Sony Ericsson Z500 was announced back in March, but now it's finally close to hitting shelves. Cingular has already mentioned it in at least one press release.
It's a mass-market phone with serious features, such as dual color displays, a VGA camera with video capture, EDGE high-speed data, and streaming video playback.
Style is also a key element, though. The Z500 has changeable faceplates, and like the Z600, Sony Ericsson will be releasing a whole line of designer faceplates to accessorize with. Some of the first designs are shown above. An internal antenna and thin profile also contribute to the style factor.