Review: Samsung Epix
Form Basics Extras Wrap Up Comments 2
Music Camera Photos/Video Browse/Customize Extras
Photos
Most pictures taken with the Epix were true to color and reasonably free of grain and noise. As with most camera phones, images captured outdoors in sunlight were the best in terms of color and quality. The Epix didn't perform as well indoors. First, images taken with indoor lighting had more grain than outdoor shots. But the camera also had issues with incandescent lighting. Even with an automatic white-balance measuring feature, images were very yellow. You can manually adjust the white balance to incandescent and fluorescent if you want pictures to come out with better color representation. The Epix does not have a flash, so lighting is crucial to getting good pictures.
Video
The Epix did a good job at capturing video. You can set the video mode to record video indefinitely or optimized for MMS. Videos we shot were smooth and free of grain and ghosting. The Epix was able to track motion well as you followed a moving subject or just panned around.
AD article continues below...
Videos are accessible from the Windows Media Player library, as well as the gallery application. The mouse lets you play or pause the video, but on-screen controls are necessary to skip through to other videos in your library or fast forward/rewind the current video. The WMP Menu also lets you control video playback, but there's no way to create an MMS from within the player. If you want to send an MMS, your only option is to choose to send the video immediately after you capture it and are presented that option on the review screen.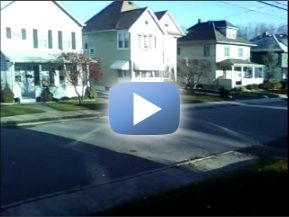 3GPP / MPEG-4 format (viewable with QuickTime)
File size: 2.8 MB