New $100 Kids Smartwatch has Step Tracking, Camera
Article Comments 1
Oct 4, 2021, 10:26 AM by Rich Brome
updated Sep 28, 2022, 9:06 AM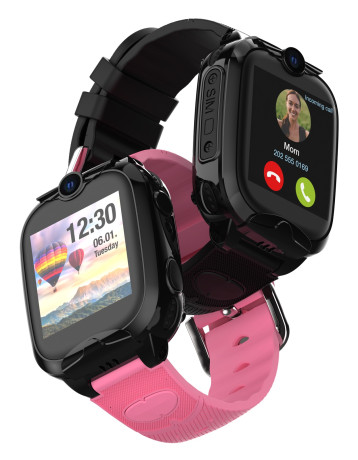 Xplora's newest smartwatch for kids age 4–11, the XGO2, includes a step tracker that gamifies step tracking to encourage physical activity. Kids earn "coins" for every 1,000 steps taken, which can be redeemed in games in the company's Goplay platform. The XGO2 also includes a VGA camera that lets kids take photos and send them to approved contacts. Like many other smartwatches for kids, the XGO2 includes GPS tracking with geofencing, and the ability to call and text with a set list of approved contacts. The watch works on 4G networks and has a 1.4-inch display, 700 mAh battery, and IP67 water resistance rating. The watch is available now for $120 contract-free, or $100 with a one- or two-year service contract. The two-year plan runs $8/month while the one-year plan is $10/month. Pay-as-you-go service is also available for $12/month.
Grandma Trap
Just what every kid wants: a faux smart watch that all their buddies will laugh about when they see it.

Grandparents, spend the money and get your grandkids a Fitbit or something else.