Review: BlackBerry Pearl Flip
Form Basics Extras Video Wrap-Up Comments 4
Is It Your Type? Body The Three S's
Oct 13, 2008, 3:00 PM by Eric M. Zeman
RIM takes on the clamshell form factor with the Pearl Flip. Is it worth flipping out over?
Advertisements article continues below...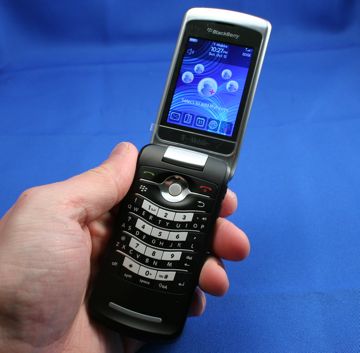 BlackBerries have been the mobile email workhorse for years now. The latest device from RIM, the Pearl Flip, is no different in that regard. It is, however, targeted less at the buttoned-down business person and more at the multitasking mass market. Does it get the job done?
what is hactic feedback?
it says the phone has hactic feedback what is that and how does it work thanks?
hactic feed back is when the phone does a slight vibrate to let you know you've pressed a button. usually hactic feed back is only on when the phone is silenced.
Good Review, Too Many Typos...
Please see me after class.