FCC Debuts Standardized 4G Coverage Map
Article Comments 1
Aug 10, 2021, 9:53 AM by Rich Brome @rbrome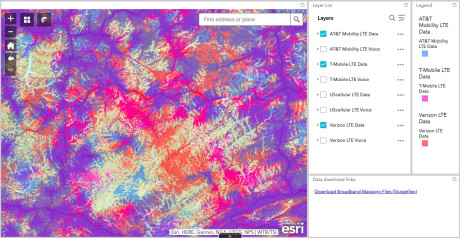 The FCC has launched a new interactive map showing 4G LTE coverage for the whole US. It includes Verizon, T-Mobile, AT&T, and US Cellular networks. The data is sourced from the carriers, but is required to meet standards intended to make the data uniform and allow apples-to-apples comparisons. "Specifically, it shows where customers can expect to receive 4G LTE broadband service at a minimum user download speed of five megabits per second (5 Mbps) and a user upload speed of one megabit per second (1 Mbps) based on propagation modeling." Another "voice" layer shows where users should be able to get basic service regardless of data speed.
FCC Map Also Is Inaccurate
Many areas where they show coverage have little to none.