Visible Offers Free New Phone With Almost any Trade-In
Article Comments 2
Apr 10, 2019, 2:00 PM by Rich Brome @rbrome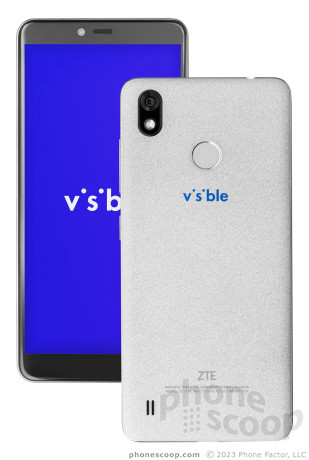 Visible — a relatively new MVNO using the Verizon network and backed by Verizon — is now offering a free new Android phone to new customers who trade in an old Android phone. Unlike most trade-in offers, any working Android phone is accepted, as long as it turns on, is paid off, and is not already compatible with Visible (making the Galaxy S9 and S9+ ineligible). The free new phone is the Visible R2 by ZTE, which has a fingerprint reader, 13-megapixel camera, 2:1 HD display, USB-C, and normally sells for $99. Visible will ship the new phone first, giving customers 14 days to send in the old phone, so new customers are never without a phone. There are no activation fees, shipping fees, taxes, or contracts. Visible offers unlimited service for $40/month, although data is limited to 5 Mbps speeds. The company has no physical locations, offering activation, support, and all customer interactions via its app.
source: Visible
Can I just give them an old android phone and do I actually have to put phone they give me
on their plan? Or will it get bricked or not work if I just keep their phone?
Just a hunch...
This is a ZTE product, so I am guessing this is not a new development but probably a re work from a product that VERIZON was going to directly source, and when the whole government issues came down, then VERIZON bailed on it...no way VERIZON had anything to do with this?