Palm Now Works as Standalone Phone
Article Comments 3
Apr 4, 2019, 2:58 PM by Rich Brome @rbrome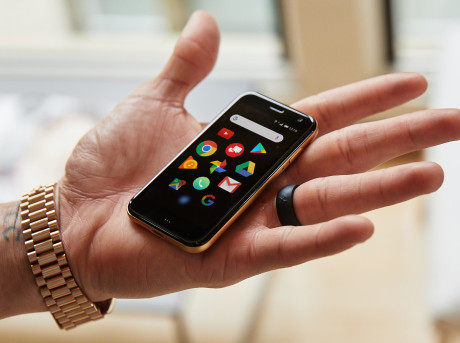 Palm has updated its tiny Android phone to operate as its own standalone smartphone. It was originally introduced as a companion device that required a "full" smartphone to share a phone number and sync with. The companion-device functionality remains, now as an option. The company introduced the standalone option today as part of a major software update. The update also improves camera quality and battery life. For the month of April, Verizon is offering the Palm for $199 (a $150 discount) with a 2-year contract or payment plan. Palm is also offering 50% off all Palm accessories until April 18th.
This is the new prison pocket phone
You know where these phones are gonna end up.
Wow this device must be an incredible failure...
I would put this up there with the Pet Rock for dumb ideas...

These will end up in a landfill like the Atari ET video game
I have two copies of that game for my 4 switch Atari 2600. Trust me - this phone will have to be worse than worse to be as bad as ET....