Review: Sony Xperia XZ3
Hardware Software Wrap-Up Comments
The Xperia XZ3 is Sony's best-ever phone. It's the most gorgeous piece of hardware to come from the company and it's as well-made as you expect for a phone at this level. The glass and metal form a smooth, luscious shell around the powerful silicon inside.
You'll find an outstanding display, solid call quality, decent LTE performance, and battery life that's on par with other phones in this class. I'm glad the XZ3 is waterproof, though I'm bummed there's no headphone jack.
The Android 9 Pie-based user interface is slick and offers a bevy of tools for customization. The ambient display is particularly powerful. Some may find Sony's skin overkill, but I think it adds more value than it subtracts.
Advertisements article continues below...
I find the new camera app only slightly more user-friendly than the old one, and the XZ3 takes photos and videos that are close to that of competing flagships.
Sony sells the Xperia XZ3 unlocked online. It costs a hefty $900. Without a carrier to help break up that cost, you have to front the whole price right away. Given the $1000+ price points of competing iPhones and Galaxies, that $100 goes a long way toward making the Xperia XZ3 an attractive alternative.
XZ3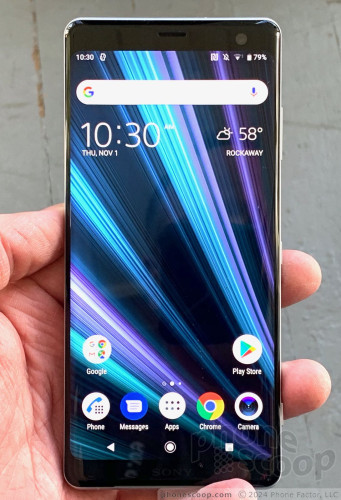 XZ3