Video and Photo Tour of the LG V40 ThinQ
Article Comments
Oct 3, 2018, 4:00 PM by Eric M. Zeman and Rich Brome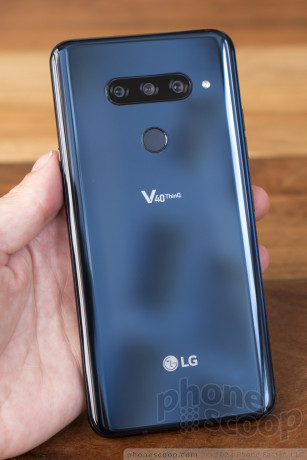 The LG V40 ThinQ is a beast of a top-end, large-screen phone. In addition to our in-depth review, we have a video tour in 4K, and some bonus photos.
Advertisements article continues below...
The headline feature on the LG V40 ThinQ is the five cameras, including three on the back: standard, telephoto, and wide.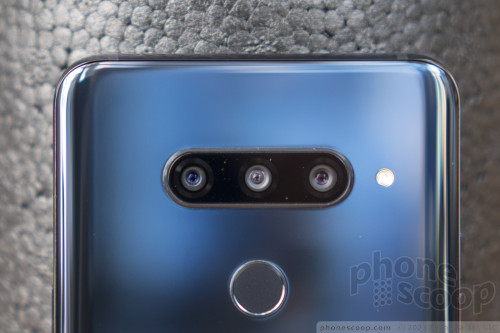 The design is similar to a lot of high-end phones these days, with a metal frame, curved glass, and an edge-to-edge screen with a notch. There's a 3.5mm audio jack, a rare feature now on phones of this class.
The notch contains the two selfie cameras, one of which is slightly wider-angle. You can also customize the appearance of the interface around the notch.
The V40 is taller than the V30 by quite a bit, making it a truly large phone.
V30 vs V40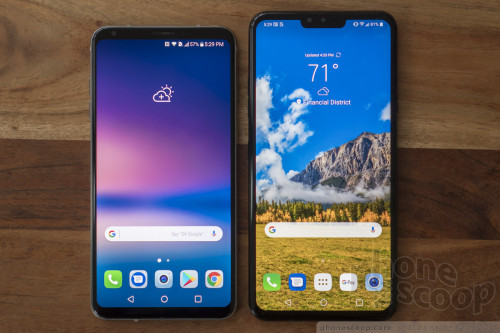 V30 vs V40
The V40 has an always-on display. The camera app makes it easy to switch between all five cameras.
No messages