Verizon Launches the GizmoWatch for Kids
Article Comments 2
Sep 20, 2018, 7:37 AM by Eric M. Zeman @zeman_e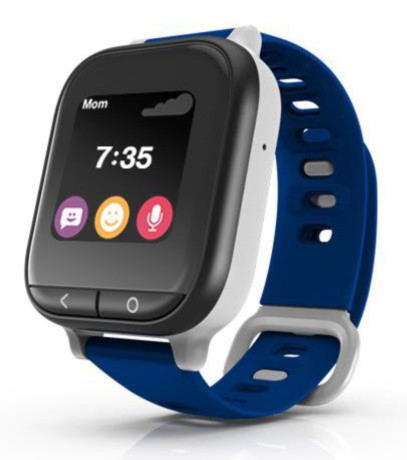 Verizon Wireless today announced the GizmoWatch, a second-generation smart wearable that targets children ages 3 to 11. The device is primarily meant to serve as a location tracker for parents. Using the free Android and iOS apps, parents can view their child's real-time location, set geo-fences, and receive alerts should the child stray outside of designated zones. Parents can also control the device's uptime and ensure that it is quiet during school hours. The wearable runs on Verizon's LTE 4G network and can receive calls from up to 10 parent-approved numbers. The GizmoWatch includes 20 preset text messages that kids can send to their contacts. Kids will be able to track their steps, as well as use a voice-changer app for fun. Verizon says the GizmoWatch battery lasts between three and four days. The GizmoWatch, available starting today, costs $180 and requires a $5 monthly fee for connectivity.
Waterproof?
No mention of whether it's waterproof, so I'm assuming it's not. Let's ignore the fact that every time they've tried to push a kids only device has failed miserably. Let's ignore that there's a big difference between 3 & 11, so a look that might appeal to one won't appeal to the other. This seems slanted more to the 3 than the 11.

The simple fact is that kids find there way into dirt and mud. They throw water balloons at each other. Such a device needs to be waterproof.
from their site, yes waterproof

The GizmoWatch is the fun and kid-friendly smartwatch designed with your child's safety in mind. Automated alerts and a GPS locator¹ provide independence while still keeping you in the know. Get your child excited a...
(continues)