Review: Blu Vivo XI+
Hardware Software Wrap-Up Comments 2
The new Blu is moving in the right direction. It trades in outdated designs for a more modern liquid look. The phone now matches similarly-priced phones with vital features such as an all-screen design, all-day battery life, and capable camera performance. The metal-and-glass hardware of the Vivo XI+ is the most attractive I've seen from Blu, even if the rear panel is still plastic.
When it comes to the basics, the 6.2-inch screen looks very good and the network connectivity is up to snuff. I can't complain about the 3,050 battery, and was pleased to discover wireless charging is on board. Toss in dual-SIM support and you have a flexible piece of hardware.
On the software side of things, Blu has chosen a relatively new version of Android and given it a not-annoying coat of paint. The biggest miss is the lack of an active display, but I'm glad the home screens and other functions are close to stock Android. The camera app may be overly complicated, but it has tons of features that let you flex your creative muscles. Moreover, the phone actually takes decent photos.
AD article continues below...
The standard price of this phone is $350. This puts it in a weird sport. There are gobs of good phones in the $150 - $250 space, and more in the $450 - $500 space. Not too many phones have a price point in the vicinity of $350. As good as the Blu Vivo XI+ is, it is hard to recommend when the LG Stylo 4 and Moto G6 are available for less. In this case, the differentiator would be support for two SIM cards and wireless charging, something Motorola and LG don't offer. If you can snag it for the initial $250 sale price, I say viva la Vivo!
Notch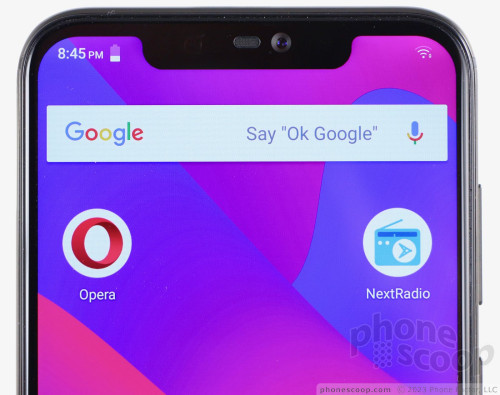 Notch