Review: Nokia E71
Article Comments 4
Aug 8, 2008, 1:15 PM by Eric M. Zeman @zeman_e
Nokia refreshes its E Series with the addition of the powerful, QWERTY-equipped E71. It's classy, it's smart, and it's nearly perfect. Find out what's holding it back.
AD article continues below...
Form
Is It Your Type?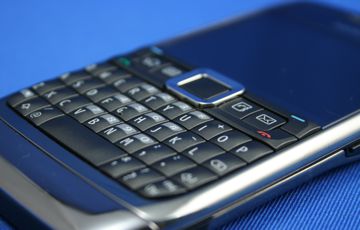 Is the Nokia E71 your type? Well, that depends. Do you like sleek, sexy, classy smartphones that pack in nearly every available feature? If so, then the E71, Nokia's latest business-class smartphone, might just be for you. The E71 probably isn't a home run for everyone, though.
Body
I am going to just go ahead and say it. The Nokia E71 is a smartphone for snobs. It is one of the best looking QWERTY phones I've seen in a long time. If you beat your phone up constantly, the E71 is not for you. Not that this phone is delicate, but it exudes professionalism, elegance and sophistication. I can easily picture it appearing in a Grey Poupon commercial, or being slipped into the pocket of someone rich (no, not Paris Hilton) as they climb into a limo.
The E71 is almost nothing like its predecessors. Where the E61/62 were super chunky, squarish blocks, the E71 is all smooth, rounded edges. It is essentially an E51 that's been stretched out just wide enough to fit a full QWERTY keyboard onto the front.
It feels weighty and solid in your hand. It is made with lots of metal materials, and is densely packed. The smooth edges make it easy to grasp, though it is just wide enough that you can't get your fingers all the way around it. It slips easily into your pocket, and, if it weren't for its weight, you might not know that it is there.
The screen is large enough, though I wish it were a tad larger. Perhaps one of the faults of the E71 — something directly related to the phone's small size — is the cramped buttons and controls. Similar to the E51, the soft keys, D-pad and shortcut keys are tiny. The soft keys and send/end keys are "L" shaped, and together form a box. In this box is where the dedicated Home, Calendar, Contacts and Mail keys are located. Each of these keys is small. If you have fat fingers, it may be difficult to press the correct button.
The D-pad is a squarish shape that surrounds the center button. The high ridge of the D-pad make it easy to find and use, and the center button is also large.
QWERTY keyboards on smartphones come in all shapes and sizes. Many have debated just how good the QWERTY keyboards are on several Nokia phones, such as the E90 and E61/62. The E71's keyboard is much narrower than those on the E61/622, and this is a good, good thing. They keys are made of plastic, and offer good travel and feedback. They are rounded humps, and you can definitely tell when your thumb has moved from one to the next. The one issue is that they are small and packed together tightly. It takes some getting used to, but once you become accustomed to it, you can type quickly and accurately using this keyboard. The space bar is adequately large, and Nokia took care to give the comma and period their own buttons.
On the left edge of the phone are two rubber hatches covering the microSD slot and microUSB port. I like the rubber hatches (compared to hard, plastic hatches). They peel back easily.
On the right side, you'll find a 2.5mm headset jack. Below that is the volume toggle, with a convenience key located in the middle of the volume toggle. These three buttons are the only thing about the E71 that doesn't seem up to par. The travel was good, but feedback felt cheap and "plastick-y".
On the top of the phone, you'll find a red power button. This button stands out starkly from the otherwise metallic look on the phone. The power button also allows you to quickly switch between ringer profiles.
The back of the phone houses the camera, flash, and vanity mirror. The back plate that covers the battery was easy to remove, but not as easy to replace. Since it is made of metal, we noticed that it became extremely warm when the phone is used for calls longer than about 15 minutes.
The Three S's
Screen
The E71's screen is an average size for a smartphone in 2008. It isn't tiny, but it isn't large, either. It rates QVGA resolution, which means icons, images and content on the screen look crisp and sharp. Web sites and pictures look really nice, with colors looking bright and true-to-life.
The screen was amazingly readable in full sunlight. The phone's light sensors do their job well, and we were able to clearly read every menu and bit of text on the screen even when outside in bright sunlight. If you walk from outside to inside quickly, you can watch the phone's light sensors adjust and dim the screen accordingly to save battery life.
Signal
In our time with the E71, it performed very well in signal tests. In areas with good EDGE coverage, it consistently held onto 6 or 7 bars of signal strength. In areas blanketed by AT&T's 3G network, it ranged from 4 to 7 bars. The E71 performed well in areas we know have poor coverage, as well. We did not drop or lose any calls, nor did we experience any network-related weirdness.
Sound
As expected with a Nokia, call quality was excellent. The majority of phone calls were crystal clear, and free of any garbles, burps or other hiccups. We noticed no echoes or delays, and our callers did not report hearing anything, either.
Calls made using the speakerphone were equally clear. We had no problems hearing those we spoke to using the speakerphone, and vice versa.
As for volume levels, the E71 can be quite loud. It doesn't have stereo speakers, but the external speaker (separate from the earpiece speaker) is powerful enough to make sure you won't miss any calls — especially if you have the volume set all the way up. We found setting the volume to about 50% or 60% was quite adequate for most situations.
If you put the volume all the way up and then hold the phone to your ear for a phone call, you're going to be hurting. The earpiece speaker is able to crank out some serious decibels. We had no trouble hearing people during phone calls, even in moderately noisy environments such as coffee shops, malls, or walking around city streets.
Battery
The E71 hides a honking big battery under the back cover. Standby time seems to be nearly endless. We were only able to kill off the battery after taking it to areas covered by 3G signal and using it for playing music via Bluetooth while browsing the web and sending messages. In other words, power users are not going to have any problems getting through a full business day with the E71. In fact, you'll likely get two full days of heavy usage before having to worry about charging it.
More moderate users can expect longer times between charges. The phone beat Nokia's 270-minute talk-time rating (in 3G areas) by 28 minutes. In EDGE coverage areas, it lasted far longer.
Basics
Menus
The E71 uses Nokia's familiar Symbian-based S60 3rd Edition operating system with Feature Pack 1. Unfortunately, this is not the absolute newest version of S60 3rd Edition. There is another, more recent Feature Pack available that adds functionality to S60. That the latest version of software is not available for this phone is a major disappointment.
The S60 menus are not the easiest thing in the world to master. In fact, they can be downright difficult to decipher. We would really like to see Nokia make some strides on the ease-of-use for its S60 software. For the moment, we are stuck with this older version of S60 3rd Edition.
The main home screen of the E71 can be set to two basic configurations: Active Standby on, or off. Active Standby places a dock with shortcuts to six user-customizable applications. If you choose to turn Active Standby off, the dock goes away. Under the dock, you can also see some notifiers, such as a quick view of any unread messages or voicemails, quick access to the phone's media player, Wi-Fi radio, and so on.
The left soft key opens the main menu, which, if you know anything about S60, means you're in for some digging and routing around. Out of the box, the main menu has 11 items arranged in a grid. These are a mish-mash of actual applications and folders that take you to other lists of applications. Some of these have infuriatingly vague names. How is a first-time user to differentiate between folders named "Communications" or "Connectivity"? (The "Communications" folder houses messaging applications, the "Connectivity" folder controls all the device's radios.)
The one thing I like is the "Switcher" function. You can use the S60 menus to set up two different menu profiles for the E71. Nokia imagines a "work" profile and a "home" profile. These profiles allow you to have different applications saved in the dock. So, if you're constantly using the E71's VoIP features during the day, but want quick access to your music when at the gym, you can set the dock to have the appropriate set of applications available based on what you're doing. You can also set different themes for these profiles. This means you can have a buttoned down, professional theme during the day, and set your "home" profile to be wild and crazy once you head home at the end of the work day.
Calls/Contacts
Hitting the green send button brings up a bulk list of all your calls. Scrolling to the left or right through some tabs lets you sort by Dialed, Received, etc. When in the calls list, pressing the left soft key opens up a list of options for each number. When in a call, the options menu lets you mute the call, switch to speakerphone and so on. You can also jump into your contacts and messaging applications.
The E71 also has PTT functionality, though it is incompatible with AT&T's PTT service. The E71 is capable of using the Wi-Fi radio for VoIP-based Internet calls. This service is something that also needs to be added and paid for separately, perhaps by a business that provides the E71 to its employees.
Managing contacts is a snap. You can use Nokia's software to quickly transfer your contact database from your PC to the E71. Once there, it is easy to search through your lists for the person you want to contact. Simply start typing in a name in the seach box, and the E71 will automatically search for that name as you type. With a contact highlighted, there is a little arrow key pointing to the right, pressing the D-pad to the right opens up a drop-down menu. This menu lets you quickly choose to call, send a SMS, email or audio message to that contact without having to open the contact up first. This is a nice little shortcut.
The contacts application can be reached via the dedicated shortcut button on the front of the phone.
Messaging
The E71 is a messaging powerhouse. Email, SMS, MMS, audio messages, IM, PTT — it's got it all. If you need to send someone a message, the E71 provides every possible avenue to do so.
First, email. The E71 has a dedicated email key on the front. Press it, and, if you haven't already set up an email inbox, it will walk you through the steps to do so. This includes push email from your company, or IMAP or POP3 email from other types of accounts. You can also set up the dock in Active Standby mode to jump directly into your inbox, or initiate a new email. You can email to bulk addresses, add attachments, and address messages to your contacts directly from the mail application.
One thing to note, Nokia no longer supports BlackBerry connect. Previous E Series devices could syn corporate email with BlackBerry servers. The E71 (and the E66) cannot. They require Microsoft servers.
SMS and MMS are similar to email, though stripped down to 160 character limits. One thing we wish Nokia would get on board with is threaded SMS conversations. The iPhone does it. The Instinct does it. Most Palm devices do it. Threaded messaging has been around for years, and is an absolute must for a messaging device. Quite a shame that Nokia hasn't been able to work this issue out. Nokia's beta labs offers a test version of a threaded SMS application that is free to download, but it is not a native app for S60. In fact, rather than part of the messaging applications, Nokia's "Conversations" is an add on to the Contacts application. It does give user a threaded SMS option, but not a very good one.
New messages will show up on the E71's screen in a little bubble along the bottom. Scrolling over that bubble will open a dialog box and you can scan the contents of whatever messages are in your inbox without having to fully open your inbox. This is useful if you're in a hurry and want to determine if the message is important enough to open all the way.
Extras
Music
The E71 is not a multimedia phone, but that doesn't stop it from besting some dedicated music devices out there. Nokia's E Series devices lack the cool carousel of the multimedia-focused N Series, but the applications themselves work almost exactly the same.
You can add a shortcut for the music player to the dock in your Active Standby setting. Opening it up brings you to the music player's main menu. This menu lists the artists, playlists, songs, albums, etc. Using the options menu (left soft key), you can access some options from here, which include some organizational tasks such as creating playlists or moving music around.
When music is playing, the options menu lets you access the shuffle or repeat functions, as well as the EQ. There are five pre-set EQs, but the E71 also allows you to add what appears to be an unlimited number of your own presets with a five-band EQ. This is more functionality than many dedicated music phones have. I was able to dial in the exact type of sound I wanted, and let Opeth crush my ears for a while as I wrote this review.
The rest of the controls work as expected, and the D-pad is your main controller for playing, pausing, rewinding or advancing your music. If you exit out of the music player, the E71 adds a shortcut to the phone's home screen (even if you don't have Active Standby on) so you can quickly pause a track if need be. You can also set tracks stored on the phone as your ringtones if so desired.
Incoming calls pause music, which resumes after the call is complete.
The E71 also has an FM visual radio. This worked flawlessly. I was able to find my favorite local radio stations with ease, and sound quality was decent, though not on par with some other phone-based FM radios we've heard.
The E71 comes preloaded with the Nokia Music Store software. Since the Nokia Music Store is not available in the U.S., we were unable to test this feature.
The one bummer is, the E71 has a 2.5mm jack for headsets. So if you want to use your own stereo music headphones other than what's provided in the box, you're going to need to buy an adapter. But then, the E71 doesn't purport to be a music device.
Camera
Camera
The E71 has a 3.2 megapixel camera with flash and autofocus. The net result? Some darned good photos.
The camera software itself is not changed from other Nokia phones. The menus and usability factor are about the same. On the home screen, the right soft key launches the camera. It comes to life in about one second. Pressing the D-pad up or down will zoom in or out, even if you have the camera set to its highest resolution. Rather than using the optics to zoom in, however, the E71 uses software to increase the level of zoom, which will result in fuzzier images the more you zoom in.
Pressing the D-pad to the left (or either soft key) will bring up the dock that houses all the camera's functions. There are tons of features on the dock. You can set the flash, the resolution, scene modes, a timer, white balance and exposure. The left soft key opens up another menu for more fully adjusting the camera's settings.
Pressing the center of the D-pad snaps pictures almost instantaneously. If you want to use autofocus, you have to press the "T" key, which is just under the D-pad. The two-step process is slightly annoying, but the E71's autofocus is fairly fast. Pictures are taken in just a fraction of a second after pressing the shutter button, even if the camera needs to fire the flash.
Once a picture is taken, you get to review it before going back to the viewfinder.
Gallery
It is really a shame that Nokia doesn't use the same gallery software as that found on the N Series devices. Phones such as the N75 or N95 have this great carousel that allows you to zoom through photos in such a pretty way. Alas, with the E71, you get a list view of your pictures with a thumbnail of each and some data floating next to it. That data tells you the file name, the file size and where it is stored. Thrilling this is not. You can scroll down through your images quickly, though, with little to no lag.
Using the left soft key, you can get at the menu system for the gallery, which lets you rename, move and sort photos at will. You can perform all the same actions with an image open, as well as easily set it to your wallpaper.
Photos/Video
Photos
The E71 takes good pictures. They may not be quite up to par with the incredible quality of the N95, but they are darned close. To be quite honest, because the E71 focuses and takes pictures so much quicker, it is far more useful as a camera than the N95, which can take eons to focus on your subject.
I took pictures in all sorts of settings. Indoors and out, in sunlight, at dusk, with the flash, without the flash, close up and far away. I was pleased with the quality of most of the images the camera took. Colors and exposure were spot on. Images were sharp and crisp. Several images we captured with the E71 were worthy of blowing up and framing.
Even shots taken at night in dark bars turned out well enough, thanks to the flash. Colors in this setting were a bit off, and there was more noise and grain in the image, but not as much as we've seen on lesser cameraphones. The images we took at dusk presented a nice challenge to the E71, but the shots it took were on par with a stand-alone 7 megapixel camera.
Video
Video was also very good. Color balance was good, there was very little noise or pixelization, and motion was smooth and free of jitters. The video camera also responded well to drastic changes in lighting, finding the right balance quickly.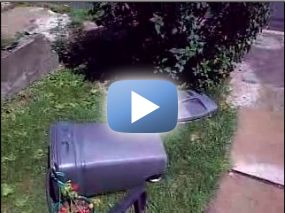 MPEG-4 format (viewable with QuickTime)
File size: 893 KB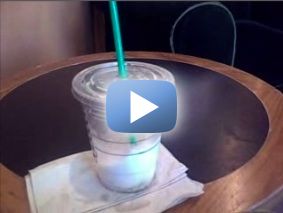 MPEG-4 format (viewable with QuickTime)
File size: 740 KB
Browse/Customize
Browse
The E71 comes in several different radio configurations, including one specifically supporting U.S. 3G bands. This means you can use the phone to access AT&T's HSPA network. The phone comes with Nokia's S60 Browser, which is highly capable and does a good job of rendering html web pages.
The S60 browser does a good job of pulling down full web pages even with EDGE coverage. Using 3G or Wi-Fi to browse the web simply makes it all the faster. We were able to get good performance from the E71 when compared to several other phones, and it bested the 3G iPhone in loading certain sites, such as CNN, Google and The New York Times.
The browser also offers lots of rich features, including the minimap to let you see an overview of each page you are browsing. The "back" feature also lets you see multiple web pages, so you can choose the exact page to which you wish to navigate.
Customize
S60 can be customized to such a large degree, that we don't even know where to start. Just about every screen, menu, level, setting or option imaginable can be altered to better suit users' tastes.
The home screen can be viewed with nothing on it but wallpaper or with the Active Standby mode on. The main menu can be set to grid or list views, depending on your preferences. Ringtones are fully customizable for each contact, and can be set to music files that are on the phone. Wallpapers are easily set from the gallery application.
The ability to move applications and folders to other places on the phone is extremely helpful. You can go to the S60 web site and find free themes and wallpapers to download.
GPS
The E71 comes with full GPS and a-GPS. It is pre-loaded with Nokia Maps, which we were able to test using the included 7-day free trial. Time to first fix varies widely. We were able to find a lock in as little as one minute, and as much as 10 minutes (yeah, that's not very helpful). The closest it managed to peg us was an area about 15 feet away from our actual location. The Nokia software does a decent enough job to pick routes and get you from point A to point B.
We also downloaded Google Maps just as a point of comparison. Time to first fix was almost always faster using Google's software versus Nokia Maps. This is perhaps because Nokia Maps uses just GPS, and Google Maps uses a-GPS, so it is getting some additional data to help it out.
Either way, the GPS system works well when outdoors or in a car. It had a lot of trouble locating the phone once inside, but that's not all that surprising.
Other
The E Series is so packed with extra software, this section could easily be as long as the rest of the review. However, in the interest of space, here are a few highlights.
Apps
Because the E71 uses S60, literally thousands of applications are available from third-party vendors, many for free. The E71 has built-in access to the Nokia Download Store, which is a decent starting place to find applications.
Bluetooth
The E71 communicated via Bluetooth with every device we tested. That included two different computers, two pairs of regular headsets, stereo headsets, and an external stereo speaker. All the pairings and connections were easily accomplished and managed. Passing files from the phone to a computer and back was easy. Sound quality via Bluetooth headsets — both standard and stereo — was stellar.
Clock
The clock can be set to analog or digital. It is always displayed in the upper left-hand corner. The analog clock can be a little tough to read from an arm's length, however. If you want to check the time quickly, the E71 is not going to help you out. With the display asleep, hitting any of the keys doesn't bring the screen to life. You have to unlock the keyboard first, which takes two steps. Only then can you read the time.
Encryption
Because Nokia expects business people to be using this phone, it has some serious security software. That includes the ability to encrypt files on the phone, and even on the memory card. The software prompts you to set passwords for the phone and certain software applications. After this is taken care of, you can encrypt files, but then you have to use your password to access them. Encrypted files are slower to open and interact with than non-encrypted files.
Productivity
The E71 has a folder in the main menu called "Office." I'll give you one guess what's in there. Here is where you can manage your calendar, access the calculator, file manager, set up a wireless keyboard, set up printers, access a dictionary, access an Intranet, and open up QuickOffice applications. Anything you might need for work, the E71 has. QuickOffice let you open Word, Excel and PowerPoint files, as well as perform some edits.
Video
Here is a video preview of the Nokia E71. You can watch it here:
Or visit YouTube for more viewing and sharing options.
Wrap-Up
The E71 is a smart and classy phone that offers powerful communications and productivity features. Solid call quality, good battery life, and appealing hardware are just some of its many strong points.
S60 remains to be a dense phone user interface. Nokia has taken no steps to make it easier or more intuitive. S60 is certainly powerful, but it has a steep learning curve.
Some may decry the lack of dedicated music controls, but the availability of an on-screen shortcut silences this to some degree. In other words, if you're looking for a phone with easy-to-use music features, the E71 isn't the best choice. The gallery application may not be the prettiest one ever designed, but it is functional, and the E71's ability to take good pictures far outweighs this.
Support for U.S. 3G, GPS, Wi-Fi, an FM radio and multiple Bluetooth profiles allow the E71 to communicate via almost every known medium, and it does so well.
If you're looking for a Symbian S60 3rd Edition smartphone, don't pass up the E71.
VoIP?
I can't remember which review it was that I read, but I seem to recall someone saying that this phone has VoIP in addition to WLAN.

Can anyone verify if this is correct?
Yep, it has VoIP. It offers an option to download Gizmo and is also compatible with Truphone, Palringo and Nimbuzz. Fring apparently is kinda buggy at the moment. Hope that helps.
Camera Autofocus/Fixed focus error
The reviewer said:

"Pressing the center of the D-pad autofocuses and snaps pictures almost instantaneously. The E71 has one of the fastest autofocus features we've ever tested. Pictures are taken in just a fraction of a second after pressing the shutter button, even if the camera needs to fire the flash."

The reason they think the E71 is focusing so fast is because it is not. If you just click the D-pad it does not use the autofocus feature.

To use autofocus you need to hit the "t" button located right under the D-pad, and then after it is focused you hit the D-pad to take the shot.

...plus those pictures taken look horrible (but since they didn't use the autofocus that would be part of the issue)