T-Mobile Launches the LG Q7+
Article Comments 3
Aug 3, 2018, 12:50 PM by Rich Brome
updated Aug 9, 2018, 8:15 AM
Updated: Corrected processor info. A previous version said the processor was Snapdragon 625, and before that, 450.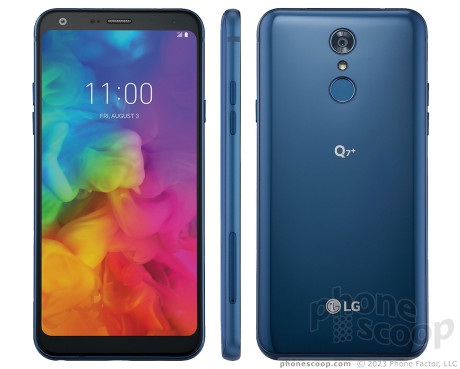 T-Mobile today added to its lineup of mid-range phones with the LG Q7+, a phone that looks like LG's Stylo 4, but is smaller and higher-end in a number of ways. The Q7+ has a 5.5-inch display, (compared to the 6.2-inch display on the Stylo 4.) LG's Q series is intended to bring the premium design of the G series — including a 2:1 display and a metal frame — to lower price points. The Q7+ is rated IP68 for water resistance. It pairs a Snapdragon 450processor with a generous 4 GB of RAM. Other features include FHD+ screen resolution, NFC, fingerprint reader, 16-megapixel camera, USB-C, fast charging, 3.5mm audio jack, and a memory card slot. T-Mobile is selling it for $350.
LG Q7"+"?
When I read the SoC 625 Processor I really laughed hard.
It's a $350 phone. What were you expecting sd845? sd850? Smdh.