Review: OnePlus 6
Hardware Software Wrap-Up Comments 7
OnePlus has crafted a compelling device in the 6. It shows the company upping its design game to match the best from the likes of LG and HTC. The metal-and-glass hardware is attractive, well-made, and a pleasure to use. The display is bright and sharp, and the cellular radio does an excellent job of connecting to AT&T and T-Mobile. Battery life is solid for a flagship. The only core feature the phone didn't excel at was voice calls, and even then it wasn't bad.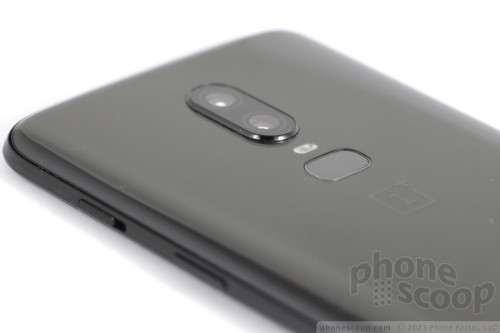 OnePlus offers some of the best software of any Android device. The build includes thoughtful and helpful tools, such as the dark theme and gestures, that don't get in the way. The camera application is a bit simplistic for a flagship, but it covers the bases in terms of real features that people want (time-lapse, portrait). More importantly, the camera does a good job taking pictures.
AD article continues below...
OnePlus has historically competed on price more so than features. The 6 is definitely missing a few things that other flagships have, such as wireless charging and a fully waterproof chassis. That said, it costs just $529 — or $200 to $300 less than devices from LG, Samsung, and Google.
The OnePlus 6 gives you nearly the same performance of top devices for a fraction of the price. That's the very definition of a good deal. If top brands aren't important to you and you'd rather save serious cash without sacrificing performance, the OnePlus 6 is a serious option to weigh.