Facebook Adds Dating, Story Sharing, Group Organization, More
Article Comments 2
May 1, 2018, 1:41 PM by Eric M. Zeman @zeman_e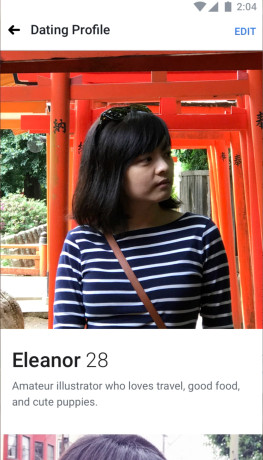 Facebook today made a significant number of additions to its platform that will lead to more features for end users over time. For example, a new tool will allow Facebook users to post to their Facebook Stories directly through third-party apps. (This feature is also headed to Facebook-owned Instagram.) Starting with Spotify and GoPro, mobile device users will be able to share music or photo/video content from Spotify or GoPro directly to their Facebook Story with no in-between connection required. Facebook also introduced a Groups tab, which will help people navigate and mange their existing groups through a single, easy-to-find tab. Later this year, the Groups tab will help people find and join interesting groups. Facebook is prepared to help people find others to date. "People will be able to create a dating profile that is separate from their Facebook profile — and potential matches will be recommended based on dating preferences, things in common, and mutual friends," explained Facebook. Those seeking love will be able to discover others via similar interests, groups, and events. Dating profiles and features will not be surfaced to mutual friends. This feature will go into testing later this year. Other features headed to Facebook include a new Crisis Response center for gathering information about on-going or past crisis events, and blood donation tools for those available to donate blood in times of emergency. Facebook already announced a forthcoming Clear History tool that will let people delete their Facebook browsing data. These and other features will reach Facebook over the coming weeks and months.
Wait, what?
Seriously? Now their going to be a DATING site? Because people totally want to give FB *more* personal info.
They really need to stop. It's too overloaded. I can't stand stories and now they've made it half the screen, front and center.