Review: Honor View 10
Hardware Software Wrap-Up Comments
The View 10 is a solid phone, but it's not without quirks. I like the mostly-metal body, which is less fragile than an all-glass device. The phone is well-made and looks good, particularly in blue. The screen is decent, voice quality is excellent, and battery life is outstanding. Data speeds were a bit limited. I'm glad to see Android 8 as the core OS, though the heavy-handed EMUI may be off-putting to some. The camera is complicated, and yet does a solid job at delivering the goods.
The Honor View 10 fills an interesting spot in the market. The View 10's competition is unlocked phones in the $500 price range. Right now, this price range has slim pickings. The OnePlus 5T and, to a lesser extent, the Moto Z2 Play, are solid competitors in the sub-$500 range. Unfortunately, the 5T is no longer available and the Z2 Play is coming up on its first birthday.
Honor sells the View 10 for $499, while the Mate 10 Pro costs $799 and the 7X costs $199. Clearly there's a large gap on either side. If you happen to like Huawei's software and want to take advantage of the View 10's powerful Kirin 970 processor, but don't need or want an all-glass phone, perhaps it's worth saving $300 and opting for the View 10 over the Mate 10 Pro. If you're all about the budget, then the Honor 7X isn't too much of a compromise.
Face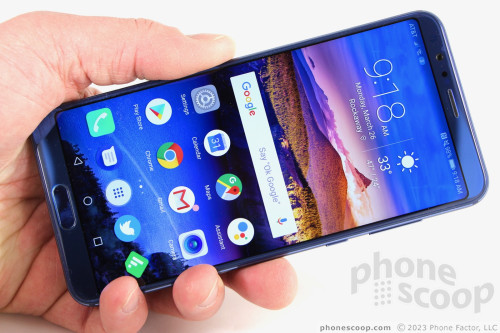 Face