MoviePass' Location Tracking Draws Customer Ire
Article Comments 2
Mar 6, 2018, 8:53 AM by Eric M. Zeman @zeman_e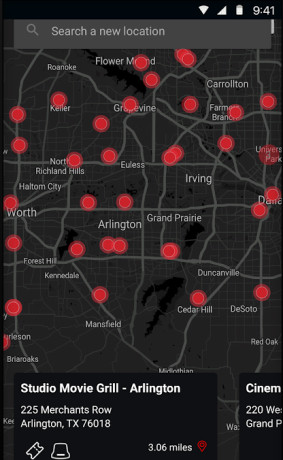 MoviePass, the popular movie subscription service, raised eyebrows this week when it admitted that it tracks users' location before and after they attend movies. MoviePass CEO Mitch Lowe called attention to the matter when speaking at an industry event. "We get an enormous amount of information," said Lowe in a report published by Media Play News. "We watch how you drive from home to the movies... [and] we watch where you go afterwards." The revelation didn't sit well with customers, some of whom took to social media to complain. The company insists tracking customer location is only meant to help improve its service. "We are exploring utilizing location-based marketing as a way to help enhance the overall experience by creating more opportunities for our subscribers to enjoy all the various elements of a good movie night," said the company in a statement provided to The Verge. "We will not be selling the data that we gather. Rather, we will use it to better inform how to market potential customer benefits including discounts on transportation, coupons for nearby restaurants, and other similar opportunities." Tracking user location has been a touchy subject for years. Many view the practice as a violation of privacy. MoviePass users, however, must consent to location tracking in order to use the app/service. For $10 per month, MoviePass customers can attend one movie per day at some 4,000 movie theaters around the country.
People were really surprised?
There is obviously going to be trade offs for tickets that cheap... What did people expect? Dont like it? Stop getting $10 a month tickets and go on pretending your phone doesn't track everything you do anyway.
Have to agree here. That ship sailed long ago. The best you can hope for is if MoviePass uses it team up with nearby places to get you a deal. "You just watched Avengers: Infinity War, now stop at TGI Fridays for a free appetizer"

If you look at...
(continues)