Review: Honor 7X
Hardware Software Wrap-Up Comments
The Honor 7X is an excellent option for people who want something off the beaten track. You won't find it in carrier stores, but this unlocked handset delivers enough performance to put other budget-friendly handsets to shame.
The overall shape may border on boring, but the metal-and-glass construction outguns the plastic alternatives by a significant margin. The screen is very good, voice and data performance is good, and battery life is excellent for this class of handset. You'll find an headset jack and FM radio, though some might be annoyed by the microUSB port.
Huawei's EMUI 5.1 may be a bit heavy-handed, but it does offer a plethora of customization options that let people fully tweak their experience. More to the point, the skin doesn't seem to hinder performance, which was good across the board.
AD article continues below...
The camera app offers all the features people want in a phone these days and also captures very good photos.
The phone's killer feature is its price tag. At just $199, the Honor 7X is an amazing value. It matches the performance of phones we love, like the Moto X4, at half the cost. As long as you don't mind jumping through some hoops online to find the Honor 7X, it's one of the best $200 phones available.
Profile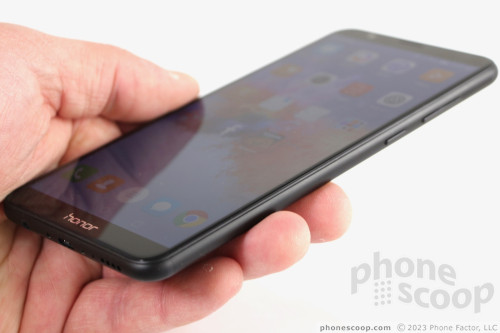 Profile