Review: Google Pixel 2
Hardware Software Wrap-Up Comments
The HTC-made Google Pixel 2 is a solid handset that might get lost in today's competitive landscape. HTC and Google designed and crafted a fine piece of hardware. The aluminum and glass materials are tightly put together and yet I feel the phone comes across as rather blocky and vanilla in a markets that grows curvier and more flavorful by the moment.
The 5-inch screen is decent for what it is, and thankfully it sidesteps the problems seen on the Pixel 2 XL. But it's small, and it's a shame that the full-HD resolution prevents it from being a quality VR tool.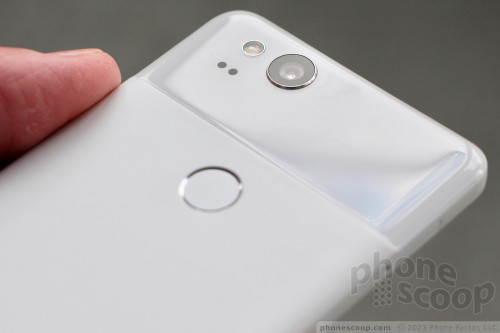 Advertisements article continues below...
The software is the real story here and to that end I think Google has a success story on its hands. Android 8 Oreo as envisioned on the Pixel 2 is incredibly light on its feet. It makes everything easy to find and use. There's no doubt in my mind that the Pixel 2 offers the best Android experience to date.
Google did well with its updates to the camera app. The potrait mode is a welcome addition and it works just the right amount of magic into your camera roll. You can't ask for a more impressive camera phone right now.
With its smaller size and $649 price point, the Pixel 2 goes head-to-head with the Sony Xperia XZ1 Compact, Apple iPhone 8 and Samsung Galaxy S8. All three of these are fine options. What sets the Pixel 2 apart is its great software and superior camera. If you can deal with the ho-hum design, the Pixel 2 is worthy competitor in today's compact flagship space.