Cricket to Sell LG Stylo 3 Starting May 19
Article Comments 3
May 18, 2017, 11:04 AM by Eric M. Zeman
updated May 19, 2017, 3:23 PM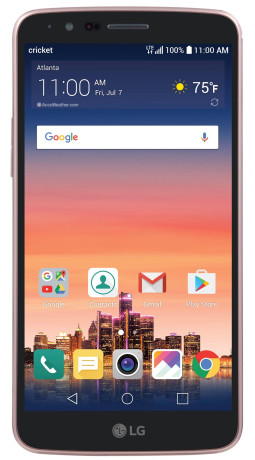 Cricket Wireless today said it, too, will sell the LG Stylo 3 beginning May 19. A CDMA version is already available from Sprint and Boost, and a slightly higher-end Stylo 3 Plus is available from T-Mobile. The Stylo 3 has a 5.7-inch 720p HD screen, 13-megapixel main camera, 5-megapixel front camera, and fingerprint reader. The phone includes LG's stylus and dedicated pen software. The phone runs Android 7 Nougat. Cricket Wireless has priced the LG Stylo 3 at $170.
source: Cricket Wireless
Plus or non Plus
So Cricket will get the actual Plus or the regular LG Sytlo 3? T-Mobile's version has 32GB and a 1080P screen.
Stylo 3. 16GB of internal memory and a quad core processor. Info is live on Cricket and LG.
It's the standard model, not the Plus. The article has been corrected. Sorry for the confusion!