Samsung's Bixby Voice User Interface Not Ready for Galaxy S8 Debut
Article Comments 1
Apr 12, 2017, 6:32 AM by Eric M. Zeman @zeman_e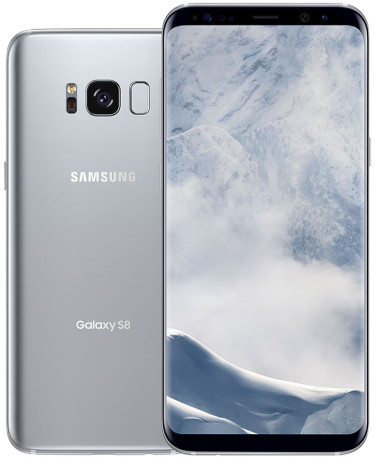 The Samsung Galaxy S8 and S8+ will not ship with the Bixby Voice user interface when the devices first go on sale, according to Samsung. "Key features of Bixby, including Vision, Home and Reminder, will be available with the global launch of the Samsung Galaxy S8 on April 21. Bixby Voice will be available in the U.S. on the Galaxy S8 later this spring," said the company in a statement provided to Phone Scoop. Samsung did not offer any explanation for the delay, though the company was not able to offer live demonstrations of Bixby as recently as the S8's splashy March 29 launch event. More than just a voice assistant, Bixby is a voice-based user interface. It allows people to interact with any touch element on the screen, such as opening apps, selecting menu items, toggling controls, and more. Any app that is Bixby-enabled will offer full voice control to S8 and S8+ owners. Bixby Vision, referenced in Samsung's statement, combines the artificial intelligence element of Bixby with the camera for translating languages, reading business cards, recognizing landmarks, and scanning QR codes. Bixby Vision will work when the S8 goes on sale. The S8 and S8+, which include dedicated Bixby buttons, reach stores April 21. It's not clear how long consumers will have to wait before the voice-based interface arrives.
source: Samsung
Another half-baked feature
Not surprising. Everything Samsung does is a knock-off attempt to copy Google or replace Google's original software with some lazy attempt at some half baked spyware/data collection service. No thanks! I'd rather give Apple my money any day.