Snapchat to Ease Navigation with Universal Search
Article Comments 1
Jan 13, 2017, 8:27 AM by Eric M. Zeman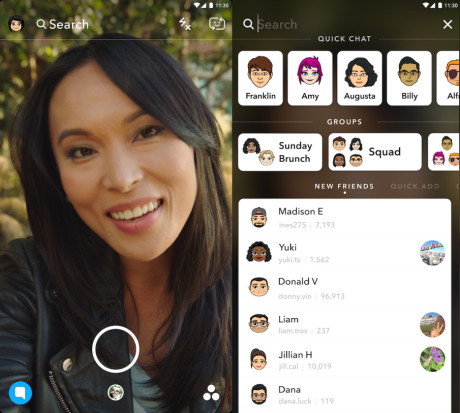 Snapchat is prepared to make its mobile app much easier to use with the addition of a universal search tool. The tool, reports TechCrunch, will always be accessible at the top of the screen and will let people quickly find friends, groups, publishers, and stories. The search bar uses a new visual style and offers suggestions for Quick Chats that allow users to find friends' message threads and/or stories in a blink. Other new tools include the ability to quickly jump to your own profile as well as add to the general Our Story slideshow that's accessible/viewable to all users. Snapchat is testing the new search tool with a limited number of Android users, but expects to roll it out to all Android and iOS users soon.
So much work...
trying to pretend they aren't just a messaging app for tweens and teens to send... umm... racy pics.

No, NO Really... we're worth Billions now!!! And uh... like.. news channels and stuff want to send picture messages that disappear in ten seconds too!!