T-Mobile Starts Selling ZTE ZMax Pro
Article Comments 2
Oct 26, 2016, 8:00 AM by Rich Brome @rbrome
updated Oct 26, 2016, 9:54 AM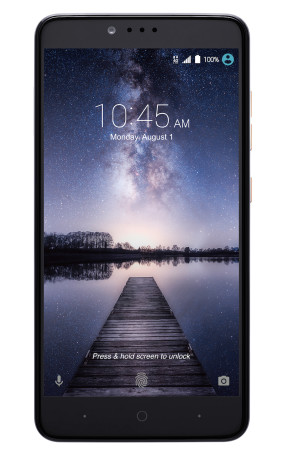 T-Mobile today began selling the ZTE ZMax Pro — an affordable Android phablet with a 6-inch, full-HD screen, fingerprint reader, 32 GB of storage, 13-megapixel camera, and Qualcomm Snapdragon 617 processor — for $180. The company started selling the phone under the MetroPCS brand in August, but is now bringing it to the T-Mobile lineup. The phone also includes a 3,400 mAh battery, front glass with curved edges, memory card slot, 5-megapixel front camera, and FM radio.
from ZTE
more info at T-Mobile »
ZTE ZMAX PRO
THIS DEVICE IS OUTSTANDING. GREAT JOB ZTE AND TMOBILE FOR AGREEING TO SELL THIS DEVICE.
I have to agree in that ZTE has really stepped up their game. I have the Warp Elite and while having some lower specs than the ZMax, PRO, it is still a very good phone for the money. Early on I was not a fan of ZTE, but they have figured out that more...
(continues)