Review: HTC SMT-5800
Form Basics Extras Video Wrap Up Comments 6
Is It Your Type? Body Three S's
Feb 1, 2008, 11:31 AM by Eric M. Zeman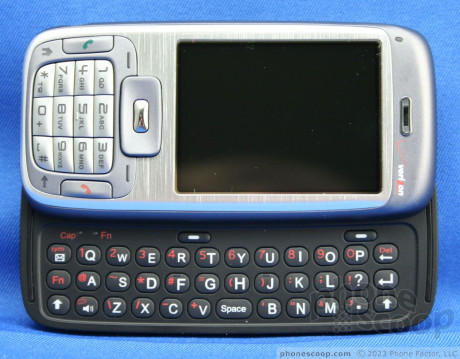 The HTC SMT-5800 loses the bulk of other HTC models, but also sheds some usability. See what works and what doesn't.
Advertisements article continues below...
If you're looking for a Windows Mobile smartphone in a slightly smaller package, then the HTC SMT-5800 should be on your shopping list. It packs most of the functionality of its full-sized smartphone cousins in a svelter and slightly-more-stylish skin. But be forewarned, smaller isn't always better.
Which carriers is it comin out for
i Know Qwest but wat else?
Qwest already offers it. The one we received is for Verizon Wireless.
No voice command on this smartphone
This phone has voice tagging
no voice command.
Tagging meaning you have to go in and record your own voice tag for every single contact you have.
which stinks.
They shouldnt have released this phone without it.
My V710 from 2004 and my Motorola Q from 2006
both have VoiceSignal, which is awesome.
If the HTC SMT5800 had it I would have kept it.
But instead I returned it and got the Q9M.
Which has an even newer version of VoiceSignal.

Also the 5800 has small buttons, in bad placing.
and the soft buttons shuold be at the bottom corners of the screen,like every other smartphone out there. Instead they put them down on the keypad.