Google's Speech-to-Text App Gains New Powers
Article Comments 2
May 24, 2016, 3:38 PM by Eric M. Zeman @zeman_e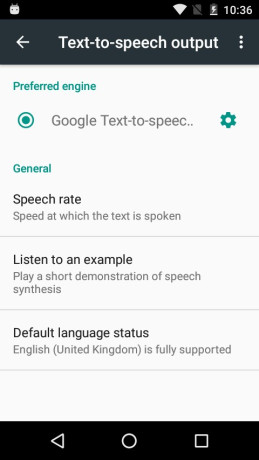 Google recently updated its Text-to-Speech app for Android devices and gave the tool a handful of new features. The app adds support for Bengali, Danish, English, Finnish, Hungarian, Norwegian, and Mandarin. The 14 supported languages each has six voices, three mail and three female. Google says the voices can be processor intensive and are not available to all devices. The app also improves its voice for Indian English. Last, the speech app can read aloud any text that is highlighted on the screen. Google's Speech-to-Text app is free to download from the Google Play Store.
Android getting closer...
...to matching the text-to-speech and speech-to-text that Cortana has had for a couple of years. The way Cortana handles incoming texts and allowing voice dictation of replies to texts while connected to Bluetooth (either a BT headset or a vehicle's built-in BT) is superb. Hands-free, safe, efficient, productive.

It'll be nice for all those Android users when Google Now finally matches Cortana's capabilities there.
Found a typo
That should be "femail" not "female"