Verizon to Kick Off HTC 10 Preorders April 29
Article Comments 7
Apr 19, 2016, 11:23 AM by Eric M. Zeman @zeman_e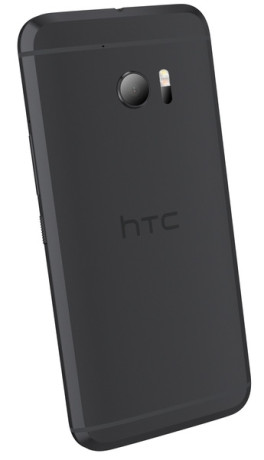 Verizon Wireless today said it will begin accepting preorders for the HTC 10 on April 29. Verizon expects the phone to launch in early May and has not yet provided pricing details for the phone. Verizon is giving consumers the opportunity to test the HTC 10 in retail stores, also starting on April 29. Verizon says the 10 will include its HD Voice service and WiFi Calling. The phone includes several Verizon offers, such as three free months of HBO Now, credit for handset trade-ins, and ETF payoffs for customers who switch to Verizon. An unlocked version of the HTC 10 is already available for sale directly from HTC.com for $699.
Unlocked Version
I think the unlocked version purchasable from HTC direct only works on AT&T and T-Mobile, so, GSM only.

Unfortunately, it seems like if we want the Verizon version, we're stuck with bloatware.
The unlocked version technically supports Verizon's network fully. But Verizon may still refuse to activate it since they didn't sell it. I suppose the result is the same for the customer, but that's the more detailed answer.
ETF payoffs?
Didn't Verizon just cancel their ETF payoff promo the other day?
The press release says:

"Switch to Verizon and save: If you're switching to Verizon from another carrier, you can receive up to $650[2] to pay off your old phone or contract when you trade in your current phone. Visit a Verizon store to have your...
(continues)