JBL Headphones First to Use USB Type-C with HTC 10
Article Comments 2
Apr 12, 2016, 7:00 AM by Eric M. Zeman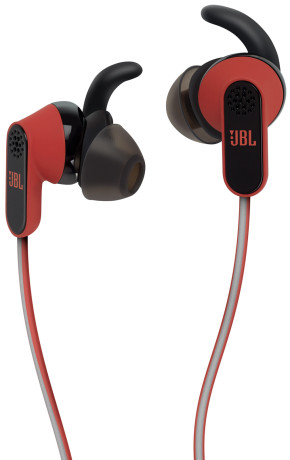 HTC and JBL today announced a pair of headphones optimized for the HTC 10 smartphone. What's unique about these headphones is they are among the first to use the USB-C connector, rather than standard 3.5mm headphone jack, to connect with the HTC 10. Since they use USB-C, the JBL Reflect Aware C headphones are able to provide active noise cancellation without internal batteries; they draw power from the HTC 10 itself. Users can customize the level of background noise so they may remain aware of their environment. The headphones are sweat-proof and come with three sport ear tips and three regular ear tips. The cables are reflective to improve user visibility at night. The headphones will include a power pack so they may be used independently from the HTC 10. HTC did not say when the JBL Reflect Aware C will go on sale, nor what they will cost.
source: HTC
Nexus phones?
I wonder if these will work with the new Nexus phones, which are coincidentally, USB C.
Good question, but while I can't say for sure, I would think they would. I'm very sure they want to sell these headphones to up coming and broader market.