Facebook's Reactions Take 'Liking' to the Next Level
Article Comments 5
Feb 24, 2016, 8:13 AM by Eric M. Zeman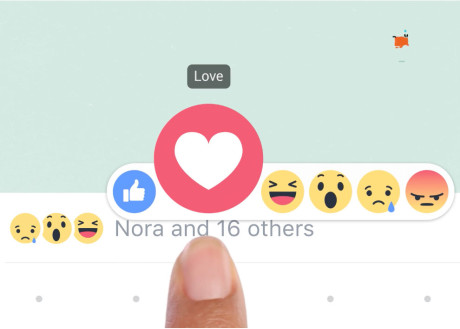 Facebook today made its expanded set of reactions available to all users of the social network. Rather than simply allow people to like other posts, users can now select from six reactions, including like, love, haha, wow, sad or angry. On mobile devices, users need to long-press the like button to call up the additional set of selections. Facebook says it has been testing reactions in a small number of markets since last year and has so far received positive feedback about the added emotional tools. Facebook says it will continue to pay attention to how the new reactions are used and alter them if need be. Reactions are also available on the web.
Bout time
They finally have an Angry response button for posts. Facebook has now finally come full circle. Everything in my life has been leading up to this. I finally feel complete.
More appropriate
Now people can stop "liking" that Grandma passed away, etc. That always seemed inappropriate.
Dislike
I don't believe this 'angry' nonsense was necessary. All they need are 'Like'' and 'Dislike'.

It most assuredly is overdue for something besides having to either co-sign or sit in silence.