Sprint and Alcatel Debut Ride-Fi for In-Car Hotspot
Article Comments 3
Feb 12, 2016, 10:14 AM by Eric M. Zeman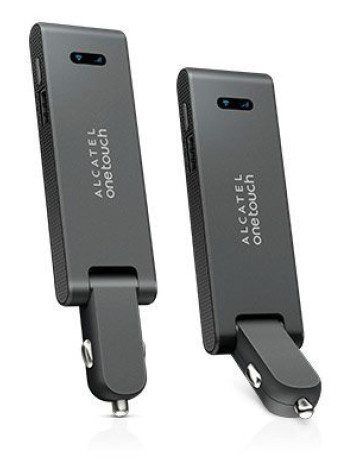 Sprint and Alcatel today made the Ride-Fi available for purchase. This mobile hotspot, first announced last month, was made specifically for cars and plugs into vehicles' DC power port for in-car connectivity. It can get power from USB-2 ports, as well. The Ride-Fi supports up to eight devices through Sprint's LTE 4G network. The device costs $168, but can be purchased via installment plan for $7 per month, or with a contract at no charge.
Aren't Mobile Hot Spots "Mobile" Anyway...
I fail to see the necessity of this device. So, it pivots on a car charger base?

Correct me if I am wrong but aren't most mobile hot spots able to be charged off a micro usb?

Most people driving cars need to have their eyes on the road and driving and most passengers with wifi enabled devices already have a data plan attached.

I think this will be eventually filed under "what the (expletive) were they thinking".. As a traditional wifi hot spot would be far more versatile and NOT limited to a cigarette lighters charger...
You never need to charge it; you can just leave it in the lighter socket. If you need the front socket for something else, some cars have a socket in the back seat and/or rear cargo area, so you can leave it in whichever socket you use least. Few cars...
(continues)
I like this better....
This seems a way better idea then using the cars data port, older cars can use the lighter slot and newer cars can run it off the usb port. That is if you need this solution.