Samsung Launches Refreshed Galaxy A Series
Article Comments 3
Dec 2, 2015, 8:49 AM by Eric M. Zeman @phonescooper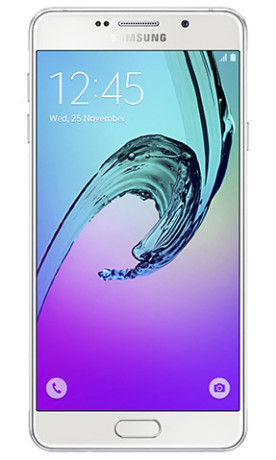 Samsung today announced the a new trio of smartphones that fall in the Galaxy A series of handsets. The Galaxy A7, A5, and A3 share metal-and-glass designs with narrow bezels and premium materials. Each phone runs Android 5.1 Lollipop and features a 13-megapixel main camera and 5-megapixel front camera. The include 16GB of storage and support memory cards up to 128GB. The A7 has a 5.5-inch full HD screen, 1.6GHz octa-core processor, 3GB of RAM, and a 3,300mAh battery; the A5 has a 5.2-inch full HD screen, 1.6GHz octa-core processor, 2GB of RAM, and a 2,900mAh battery; and the A3 has a 4.7-inch 720p HD screen, 1.5GHz quad-core processor, 1.5GB of RAM, and a 2,300mAh battery. The A7 and A5 support rapid charging and include NFC/MST for mobile payments. Samsung expects the Galaxy A series will launch in China this month, with other markets to follow in 2016. Pricing was not announced.
It's crazy
I need a good phone with a smaller screen. But I hate the fact which manufacturers believe that smaller screens equals less performance. I'd love to have a 4.7" screen phone but I also need a good, fast processor and 3 GB of RAM, and preferably HD resolution.. Why punish people with smaller hands?
You could always get hand enlargement surgery.

www.yelp.com/topic/los-angeles-hand-enlargeme nt-surgery

Hahaha.. I didn't think I'd find anything, but wow. I guess it really is a thing.