OnePlus X to Reach US November 19 for $249
Article Comments 6
Oct 29, 2015, 7:31 AM by Eric M. Zeman
updated Oct 29, 2015, 7:37 AM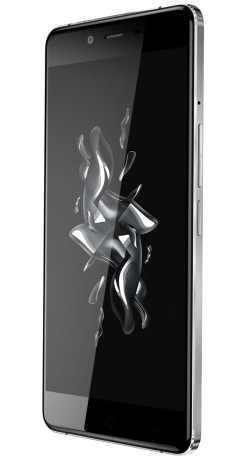 OnePlus today announced its third handset, the OnePlus X. The X is a stylish and yet affordable handset that runs OnePlus' OxygenOS platform (modified Android 5.1). The X is formed by a metal frame and two glass panels, and OnePlus plans to offer a limited ceramic variant in select markets later in the year. The X features a 5-inch full HD screen and is powered by a 2.3GHz quad-core Snapdragon 801 processor with 3GB of RAM and 16GB of internal storage. The main camera has a 13-megapixel sensor and features a 0.2-second focus speed. The front camera has an 8-megapixel sensor and Beauty Mode for improved selfies. The phone will be sold in two main radio variants, including a U.S.-specific version with support for LTE Bands 1, 2, 4, 5, 7, and 8, but not Bands 12 and 17 (700MHz). The phone goes on sale worldwide Nov. 5, and the U.S. version will follow on Nov. 19. The OnePlus X costs $249 and is sold unlocked. Consumers who want to buy a OnePlus X will need to request an invite. Invites are required to place orders. OnePlus did not say when the OnePlus X will actually ship.
you kidding right?
Not bands 12,17 or either 13?

A US phone without these bands it's a joke nowadays lol
Looks Promising ..... But
the phone will be totally useless in the US without Band 17 support.
Yeah, you've gotta be a total idiot to buy a brand new phone nowadays for use with in the US without bands 12/17. It having an ancient processor doesn't help either.
Yeah, but I'm also wondering since its being introduced in europe and asia first, if there is going to be a north american version. There are band differences in the phones sold in different regions in the past from One Plus.

I would be interest...
(continues)
Request an Invite
They know where they can stick that invite.