LG Lancet Drops Windows Phone for Android
Article Comments 1
Oct 16, 2015, 1:32 PM by Eric M. Zeman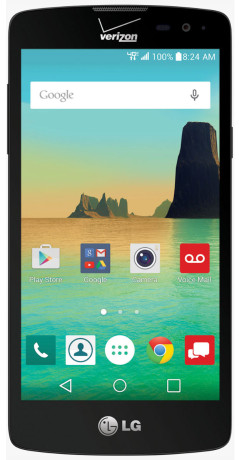 Verizon Wireless today revealed a new variant of the LG Lancet that runs Android rather than Windows Phone. The Lancet first reached Big Red earlier this year with Windows Phone 8.1 in tow. The LG Lancet for Android, as it is officially called, may be the first handset initially released for Windows Phone later re-released with Android. The device runs Android 5.1.1 Lollipop and comes with LG's signature features, such as KnockOn and QuickMemo. The Lancet for Android features a 4.5-inch screen, 1.2 GHz quad-core processor, 8-megapixel main camera, 8 GB of storage, and support for memory cards up to 128 GB. The Lancet is a budget-friendly phone. The full retail price is $120, though Verizon is offering the phone for $5 per month with a financing plan.
Because Verizon is Anti-Windows
No surprise that VZ is promoting the Lancet with Android rather than Windows, because it is obvious that VZ is anti-Windows (or perhaps anti-Microsoft).

Just two days ago (Oct. 16, 2015) I was in the local corporate-owned Verizon store, and the paltry display for Windows-based phones is a two-phone counter at the back of the store, no banners or anything, so I had to search them out. When I asked the sales person if they had, or would soon have, the new Lumia 950 phones he said "Mmm...no. Verizon doesn't like Windows."

That says it all.