Review: Apple iOS 9
Intro New Tweaked Unchanged Wrap-Up Comments
"Back to…" and Multitasking
Apple made some changes to how people navigate through iOS and it's a case of one step forward and one step back.
Apple introduced a new "Back to…" tool that appears in the upper left corner of the screen in certain instances. Let's say you're using Facebook and you click a link that opens Safari. While you're in Safari, you'll see text at the top of the screen that reads "Back to Facebook." Press it, and that's exactly what will happen: you'll leave Safari and go back to where you were in Facebook. This is a great tool and I've come to use it often. It doesn't show up everywhere, but it really helps when you leave one app only for a little while and want to go back to what you were doing before.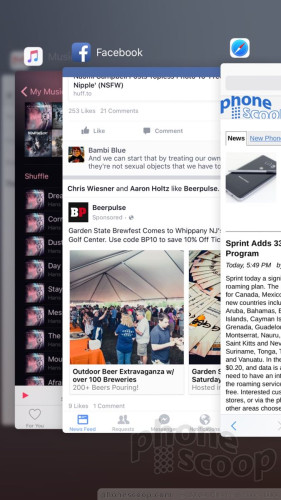 Advertisements article continues below...
Apple also changed how iOS 9 handles multitasking. Double-pressing the home button opens the multitasking screen, which lets you sift through recently-used apps. In iOS 8, the apps floated on individual cards that were easy to see as you sorted through them. In iOS 9, the apps are stacked on top of one another, which requires a lot more (and trickier) swiping back and forth to find the app you want. I think it looks better, but the new look comes at the cost of usability.
The "Back to" tool mimics the back button on Android devices, which has been there since Day One back in 2008. Windows Phone, too, has had a back button since launch. Again, this is Apple sort of playing catch-up. As for multitasking, all three platforms are about in the same boat. The fast-app-switching tools all function in a similar manner and are equally effective.
Battery
Apple took steps to improve battery life through changes in iOS 9. Apple claims iOS 9 will give most iPhones an additional hour of battery life each day. How does it do this?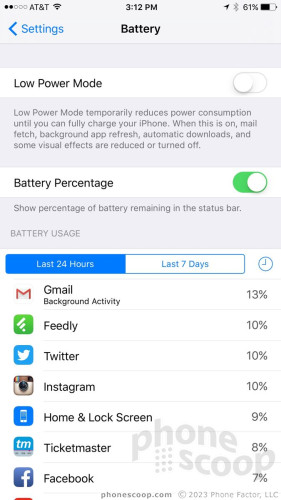 iOS 9 is much smarter about handling incoming notifications. For example, it knows when the iPhone is in a pocket or face down on a table and will leave the screen off when the phone receives a notification. Multiply this times dozens of notifications per day, and you're suddenly saving real power. (The display is the biggest battery drainer of any device.) iOS 9 also streamlined a lot of its internal operations and apps. Does it work? Sort of. I found my iPhone 6 Plus was giving me about 45 minutes more on a single charge. For many people, an extra 30 to 60 minutes is all they need.
Apple also added a Low Power mode to iOS 9. If you find yourself in trouble, turning on Low Power mode limits certain background processes and can extend battery life by up to three hours. Specifically, Low Power mode limits email fetch, background app refresh, automatic downloads, and some visual effects when transitioning between apps and screens. My iPhone 6 Plus definitely lasted a bit longer when in Low Power mode, but it's hard to say exactly how much.
Competing handsets have offered Low Power mode or other battery saving tools for years. Apple is late to the game with this feature.
Performance
I tested iOS 9 on an iPhone 5, iPad 3, iPad Air 2, and iPhone 6 Plus. It ran smoothly on the newer hardware, and, surprisingly, delivered a small boost to older hardware.
On the iPhone 5, iOS 9 performed well. In fact, the iPhone 5 with iOS 9 showed a slight improvement compared to how iOS 8 behaved on the same handset. That pretty much says everything you need to know.
To put it plainly, iOS 9 improves not only battery life, but performance on older iPhones without introducing any real drawbacks. These are more than enough to recommend iOS 9 to people using handsets like the iPhone 5, 5s, and 5c.
Apple Music
Apple debuted the new Apple Music app and service with the arrival of iOS 8.4 back in June. Honestly, it makes a mess of the old media player, which is now a confusing series of screens, options, stations, and content. The older music app was simpler to use.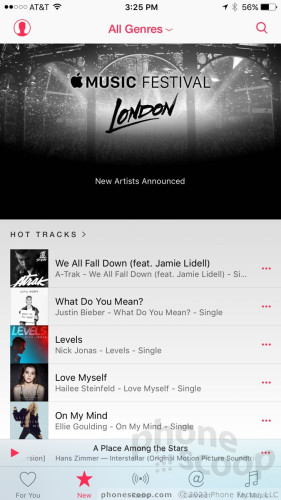 First, Apple Music is Apple's music streaming service. It costs $10 per month ($15 for families) and permits unlimited streaming of the entire iTunes library. It doesn't play well with people who've used iTunes Match to store their music libraries on Apple's servers. The service has a very hard time differentiating between content you uploaded versus what's already there. Some people have complained that Apple Music more or less deleted their entire music library from iTunes Match. I can say that I've not (yet) suffered such a disastrous fate.
That aside, the service does offer an insane selection of music. Apple offers recommendations based on your playing history, in a "For You" section. Because my library is so large and varied (i.e., I buy stuff for my kids), Apple Music often recommends pop-y junk I'd never listen to. The preconfigured radio stations aren't bad. Exploring the "Metal" genre, for example, yields at least 11 prepared streams, including artist spotlights, editor's picks, curated playlists, top songs, recent releases, and so on. It offers up videos, and sub-genre playlists, as well. I was honestly able to discover some new music using these playlists.
The Beats1 Radio station is a pile of garbage as far as I am concerned. It's a global radio station, so you have to listen to it with an open mind. Even so, after hours of listening over the summer I hardly heard a single song that I really wanted to hear. Moreover, the DJ's personalities generally aren't my "type."
The Connect feature, supposedly a space reserved for artists to drop non-music content, is pretty, but generally uninformative. You have to subscribe to the feeds of select artists. Apple will suggest some based on your library if you don't choose any. Then you can scroll through the feed of content. I never found anything in the feed that excited me, despite the fact that I follow more than 100 artists. Why? It feels like a marketing gimmick and not something with which the artists are actually involved. Want to know what Taylor Swift is up to? Follow her on Twitter and Instagram.
Last, the My Music section. This is where you'll find your library and playlists. My biggest complaint is how difficult it is to determine which music is stored on the phone and which music is stored in the cloud. You can only find out for sure by diving into the settings menu and turning off your cloud-backed library. That's a serious pain and gets old really quickly. Worse, songs that I was sure I "made available offline" seem to lose their offline status and have to be re-downloaded from time to time.
Seriously, this app is a mess.
That said, almost none of the major platforms gets music right. Google's Play Music library is more limited than Apple's, and the service has serious issues with respect to the number of devices on which it can function. Microsoft's recently re-branded Groove Music has strong ties to Windows PCs and the XBox, and seems to have a cleaner interface and better song selection than Google's offering.
Odds and Ends
The keyboard. The letters displayed on the keyboard now switch from uppercase to lowercase as the shift button is pressed, offering people a much clearer visual cue about what they're going to type. This is a long-overdue "feature" that's been available on Android and Windows Phone for years.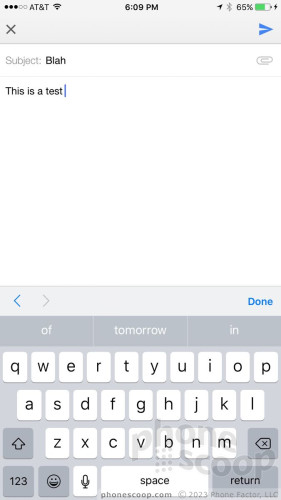 WiFi Assist is a godsend. When activated, the iPhone will know to drop sketchy WiFi networks in favor of LTE. It works well and makes me very happy.
Music Shortcut: Now, when you plug headphones into your iPhone, a shortcut to the music app appears on the lock screen. This is a small but convenient change.
Select and Hide Images: iOS 9 makes it easier to select more than one image at a time. When in the Photos app, select one image and then drag your finger across other images to select them as well. This is a small time saver. iOS 9 also lets you hide sensitive images from the shared photo library, though the pictures will still show up in the camera roll.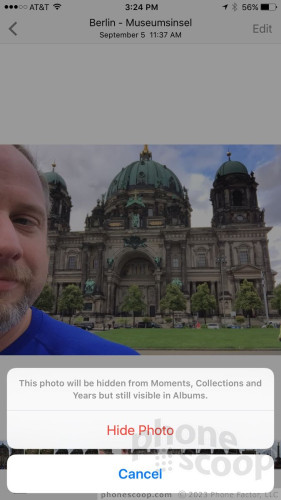 Selfies: The photo library now has an album dedicated to images snapped through the user-facing camera. This makes it a snap to find your selfies.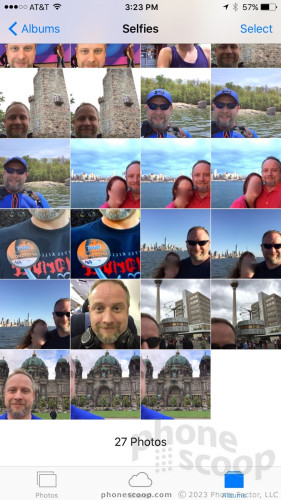 Email Attachments: The native email app adds two useful features. You can now write on files attached to emails using a tool called Markup. It lets you make selections and draw simple notes. Moreover, email now supports any type of file attachment. Though the list of supported file types has grown over the years, iOS 9 opens it up to all files (at long last).
iPad Multitasking: The iOS experience on iPhones and iPads continues to pull apart. This is particularly true with iOS 9, which brings true split-screen multitasking to the iPad. It takes some getting used to, but I found it works great. One feature lets you take a peek at select apps on the right side of the screen. If you want to run two apps at the same time, you can do that, too. The software lets the screen split into three different window shapes, including a one-third split and one-half split. I found it was easy to move content between open windows. The picture-in-picture function lets you watch YouTube and other videos in minimized windows on pretty much any other screen. It's pretty cool. These are all features that Apple should have adopted years ago. Now, Apple needs to bring them to the iPhone 6s Plus.
Security: iOS 9 adds support for 6-digit PIN codes to secure the iPhone. In fact, 6-digit PINs will be the default moving forward. People who've already set up 4-digit PINs on existing phones can keep their shorter code, but Apple recommends everyone update to the longer code. Why? Four-digit PINs only allow for 10,000 combinations. That may sound like a lot; from a computer security standpoint, it's nothing. Six-digit PINs up that to 1,000,000, making it harder to break into an iPhone using a brute force attack.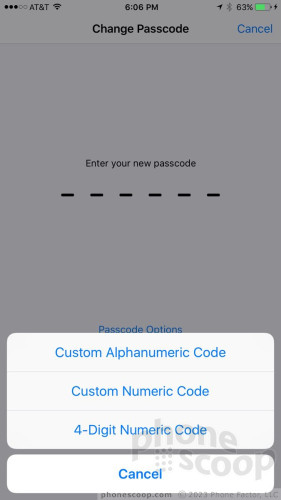 Notifications: You now have a little bit more control over notifications. For example, you can choose whether or not to group them via app (i.e., all emails in one notification pane), or sort them via recent (truly in the order they were received) or manually in the order you prefer. iOS 9 gives users extensive control over what apps can offer notifications, what form those notifications take, and where those notifications may or may not appear. You still can't dismiss all notifications at once — something Android and Windows Phone have long been able to do.